If you've been around cars for any period of time, you've probably heard the phrase "built not bought." You may have even uttered it yourself. It is stated as a point of pride, as if building is the only noble path to owning a cool car, and those that bought their car already built are less worthy [of what, I'm not really sure].
💣
Well, that mindset is dumb.
---
In 2016 I bought my #74 E30 from the original owner. It was 100% stock, save for a TomTom navigation screwed to the center console. The bulk of the build was done in less than a year. However, once I started taking the car to the track, it took another ~3 years of development and improvement to get it to a level that I would call "turn key," where the car didn't actually require improvements and tweaks in between every event. Let's call it 4 years of work, plus a grip of money.
Was it worth it?
The process was rewarding and I love the car to this day, but I don't think that I'll ever build a track/race car from the ground up again. It's simply too expensive, and more importantly, too time consuming to be worth it to me any longer.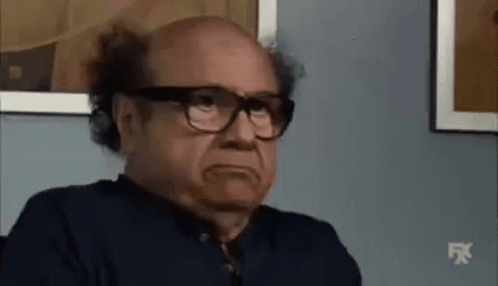 I'm not trying to discount those that are at a place in life where doing everything yourself is the only option. That is [was] the case for most of us through our teens, 20's, and so on. However, as we take on more commitments & obligations, and become more financially secure, we become much more willing to pay someone to do the work, or we just want to hit the easy button and hop into an already well-sorted car. Going that route shouldn't be looked down upon by anybody, even those that would choose to build their own car from scratch in any given scenario.
Building a reliable and competitive race car realistically takes hundreds of hours of research, wrenching, and testing.  Since people tend to underestimate the value of their time, this can lead to a false economy: thinking you can't afford to buy a turn key car, when the alternative of building a car is going to end up considerably more costly and time consuming.
Buying a built car doesn't mean that you can't make it your own, and turn it into a car to be proud of. I bought a turn-key E30 race car earlier this year, and I've spent a lot of time tweaking it to fit my needs, desires, and aesthetic preferences. When I finally get it out to the track soon, I will definitely feel like the car is mine and that I'm proud of it, even though I didn't build it from the ground up.
Used race cars sell for far less than what was invested into them. The gap may not seem large on the lower ends of the market (Spec E30 / Spec Miata), but for cars in classes with looser rule books, extensively developed cars, and higher end cars, the gap can be dramatic. I had the pleasure of doing a PPI for an endurance racing team that was interested in a couple of ex-Bimmerworld and ex-Turner Motorsports BMWs that were raced in the World Challenge series. Undoubtedly both cars cost in the several hundred thousand dollar range ($250k+?) to build. The asking prices? $55,000 and $70,000. One of the cars had an Xtrac sequential transmission that cost $70,000 by itself. When the entirety of the build is considered, including labor/time, it becomes clear what a great value a used race car can offer.
As for me: my family, business, house, and hobbies take up most of my time. I will always love to tinker with my cars, but I have less and less desire to do any major work on them. I'd rather use that precious time to be driving them on the track.
🔑
These days, I'm all about bought, not built.
Now, if someone would just sell me a built Spec E9X race car, I could stop wasting my time with Facebook Marketplace (🤬) and feeling out race shops that kinda-sorta don't really want to commit to a full race car build. Those are rants for another day.