I finally accomplished a years-old goal of mine: completing NASA Competition School!
The weekend was jam-packed. With so much to unpack, Comp School was enough to make several weeks' worth of articles. I will cover different aspects of the process in upcoming articles. As I am busy with my business's forthcoming holiday rush, I will cover some of my initial impressions today.
Comp School Is Extremely Condensed
The entirety of Comp School took place on a Friday, within a 10-hour jam-packed schedule. Our first classroom session was at 8 AM, and we weren't finished until after 6 PM.
If we weren't in the classroom, we were on the track. If we weren't on the track, we were in the classroom.
We were released from the class 10 minutes before our grid time, barely enough time to walk back to our paddock, gear up, and make it to the on-track drills. Then, we were expected to get out of the car and head back to the classroom.
I don't understand the need to do this all in one day. The students would learn and retain much more if the class was spread out over 2 or 3 days. Nevertheless, I am sure they have their reasons for condensing it.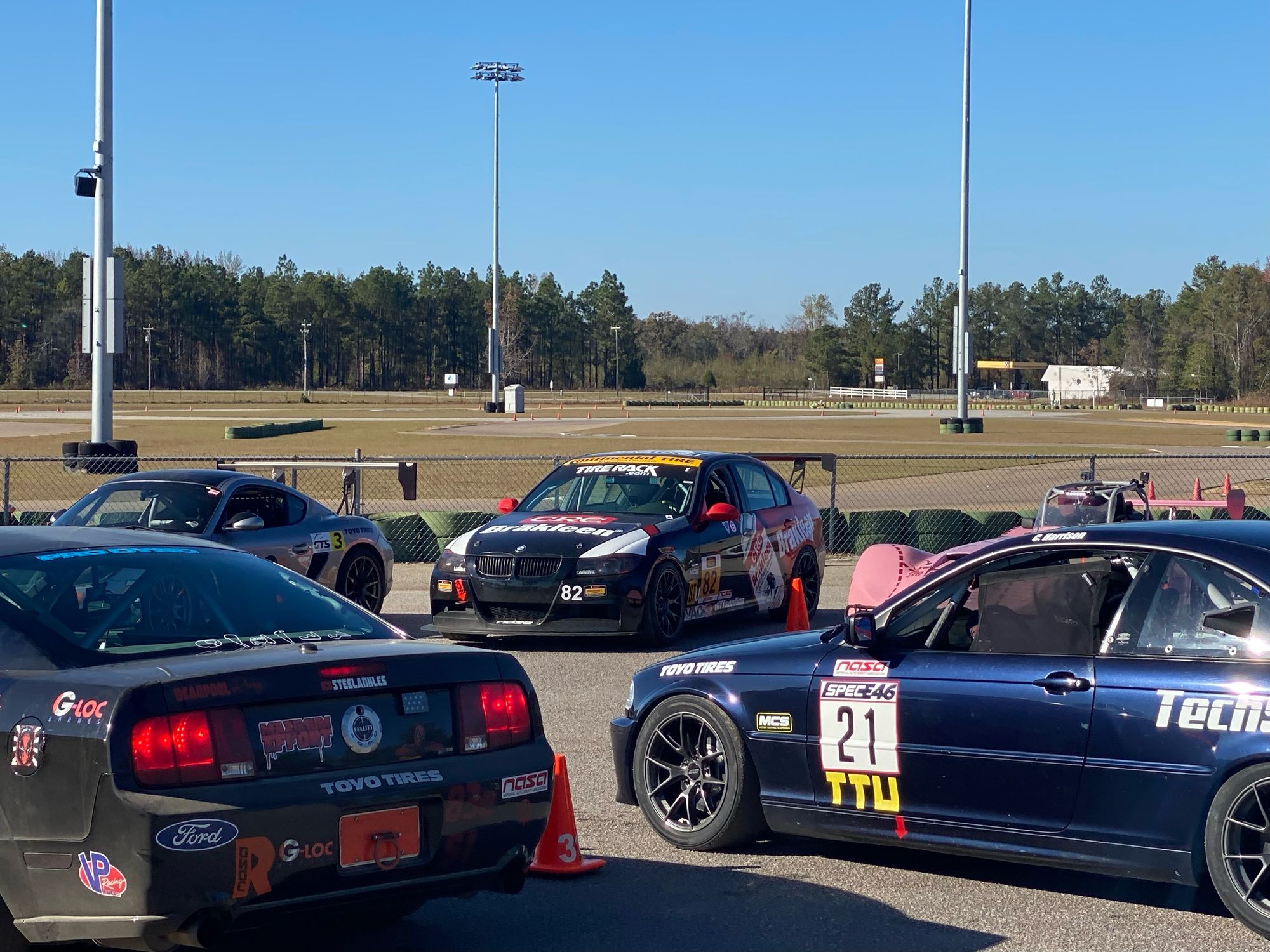 Non-Negotiables
I cannot stress enough the need to have someone there to help you keep the car prepped and help keep you fed and hydrated. So a big thank you goes out to Nick Fuller for being that guy for me – I couldn't have done it without your help.
The other requirement – a reliable car. We had one participant who had reliability and overheating issues all weekend. He still got enough track time to get his provisional license, but he missed out on many of the on-track drills and didn't seem to finish any of the races through the weekend. It seemed like a missed opportunity for vital practice and training.
Lizard Brain
Especially during starts, racing required most of my conscious decision-making capacity. That meant that I was not thinking much about what I was doing with my driving. Instead, I was driving on autopilot and using my mental capacity for racecraft, avoidance, and survival.
In the 30-minute races I participated in, there were usually only a couple of laps per race where I didn't have to negotiate traffic in some manner. In those instances, I could focus on putting down a "good lap."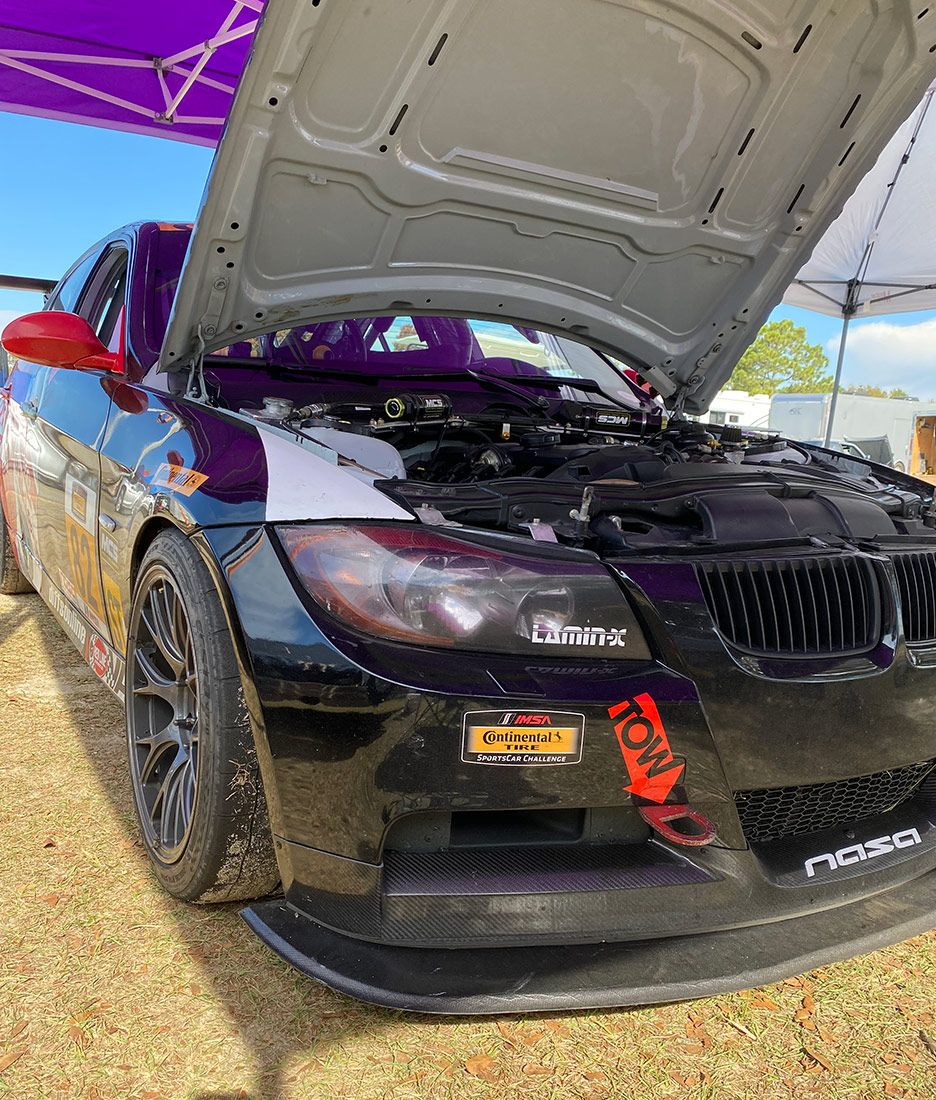 While my race pace was certainly slower than what I would have managed in a time trial session, I found it encouraging and confidence-building that I could drive the car with precision and solid pace, even when not giving it much thought.
I used to be the type of driver who would be very cautious and timid after unintentionally causing the car to slide. While racing, I dealt with and quickly moved on from numerous slides. There is no time to dwell on what happened or back off and recompose myself like I used to do in DE and TT.
Listen To Your Gut
I've known I've been "ready" for Comp School for quite a while. Throughout the weekend, I never felt nervous or overwhelmed by what was happening. That came from years of comfort with open-passing sessions, confidence in my car control abilities, and, not the least bit, my year's worth of sim racing.
Despite what anybody else may tell you in support or contrary, you will likely know when you are ready to take Comp School.
As you may know, Comp School has little to do with how fast you are. It has everything to do with awareness, safety, and respect for your fellow racer.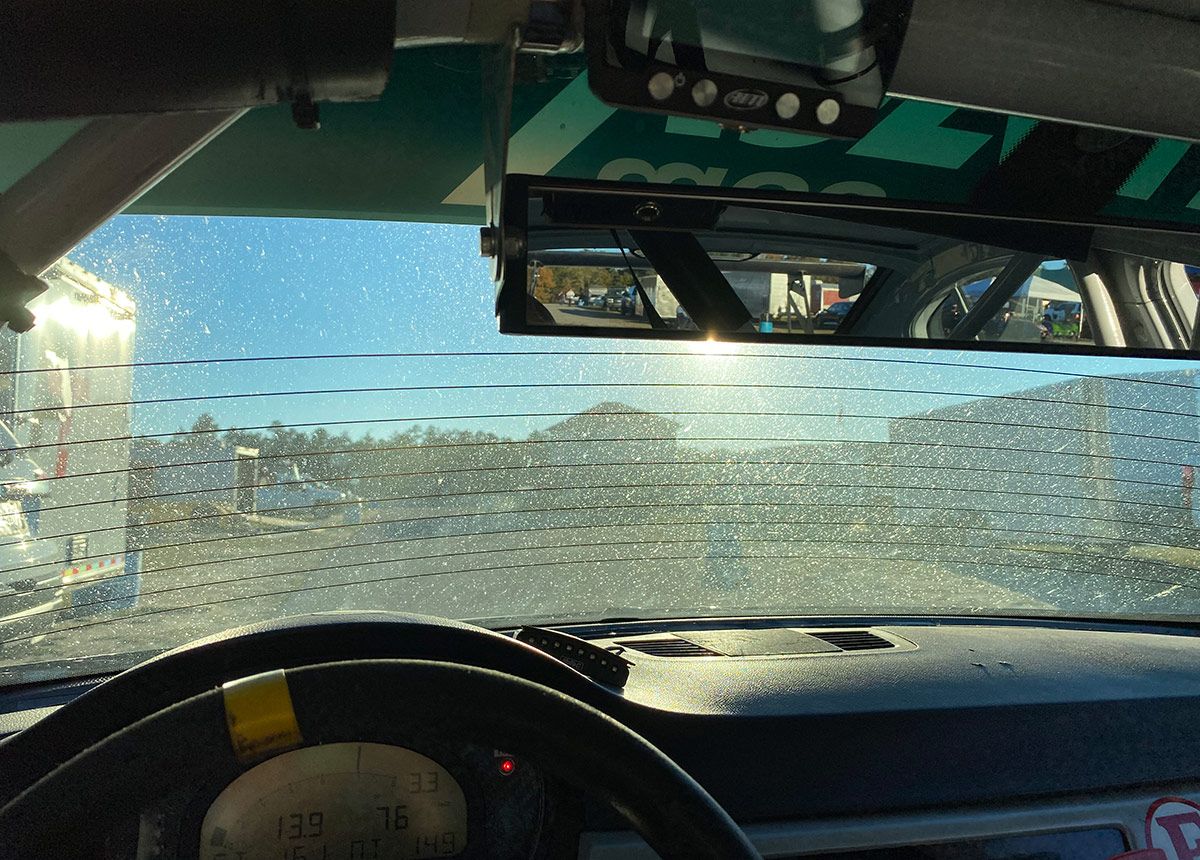 Just like moving up to TT or the next DE group, the Comp School instructors are looking for competence in close proximity, the ability to maintain control of your car even in strange and unexpected circumstances, and comprehension of the rulebook. They don't care if you are setting lap records or are 10 seconds off the pace.
---
Despite all of the instructions we received on specific scenarios, the class emphasized that racing has a lot of grey areas. We were frequently reminded that, at best, we were racing for a plastic trophy or coffee mug. There are no talent scouts at the track looking to put us in an IMSA car. We are racing our buddies (or future buddies) in cars that we've spent countless hours and dollars on, and we need to remember that when on the track.
With so little to win but plenty to lose, my decision-making on track always erred towards caution and safety – not towards trying to win by any means necessary. I know that not every racer drives with that same mentality, which is all the more reason for me to do so.
---
More to come about Comp School in the following weeks! If you liked this article, please forward it to a friend who might find it insightful.