SpecE30 is dead. Long live SpecE30.
Alright, so not completely dead, yet. But it's headed that way. Let's discuss why.
Availability
For the better part of two decades, donor cars were $500-1,000. Not anymore. Clapped out rollers can command $2,500+. Decent running cars seem to start at $4,500+.
Parts availability is becoming a significant issue, with a lot of parts NLA from BMW and diminishing aftermarket support for the platform.
It's becoming harder to find specialists for certain difficult aspects of building and maintaining, such as engine builders familiar with building an M20 to the maximum NASA spec, finding anybody that will rebuild a Getrag 260, or finding a race shop that can properly setup the archaic MacPherson strut/trailing arm suspension setup.
Dated Looks
This is subjective of course, but the SpecE30s on track are generally looking pretty haggard these days. They come from a design era closer to the Porsche 944 (bleh) than even the Spec3 (E36) cars, which in comparison look significantly newer even though they are only separated by one generation. E30s simply look dated out there.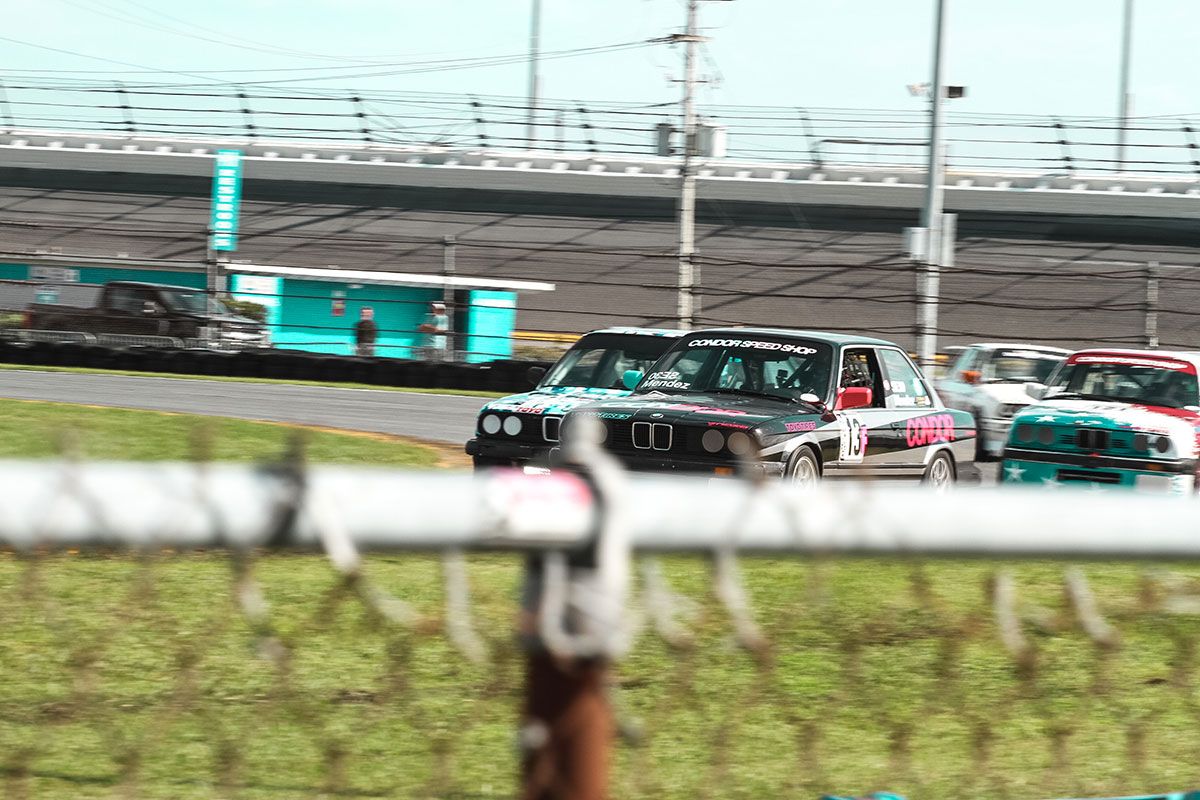 Archaic Chassis
The newest E30s in competition are coming up on 32 years old; the chassis development was done roughly 40 years ago. The chassis was no marvel of engineering to begin with, and by modern standards, they are downright terrible when it comes to rigidity and suspension design. That isn't to say they aren't fun or even thrilling to drive; I would never take that stance. However, even with only modest rigidity and rear suspension design improvements, the increment up to an E36 is pretty significant.
Compromised Build
From an outsider's perspective, but having driven a few SpecE30s over the years, I think there are three key things about the build that really ruin the class for me:
You must run the stock steering rack, and it sucks. Four turns locks to lock is like driving a school bus.
You must run a 3.73 differential. Most gear changes take you outside of the powerband, and the car audibly bogs between shifts.
The spec exhaust sounds horrible. Seriously.
These things may seem relatively minor, but they really detract from my enjoyment of the car when built to spec.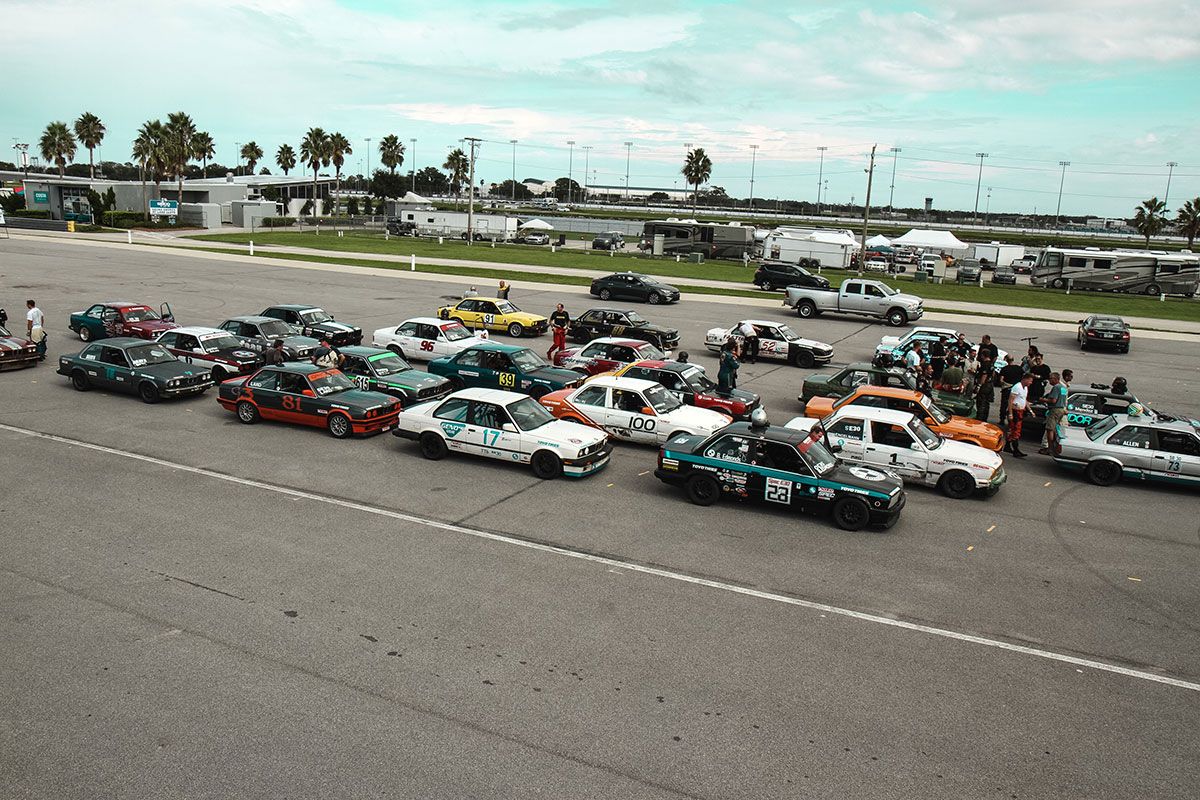 Older Crowd
Those of us that idolized E30s growing up are now at least pushing 40. In Florida the SpecE30 crowd is a bit younger, but in the Southeast it skews older. Median age has to be mid-40s to early-50s. I believe this to be a barrier for attracting new racers to the classis.
(to be fair, club racing in general requires a certain budget that can be a barrier to younger people, so this isn't necessarily a SpecE30-specific problem)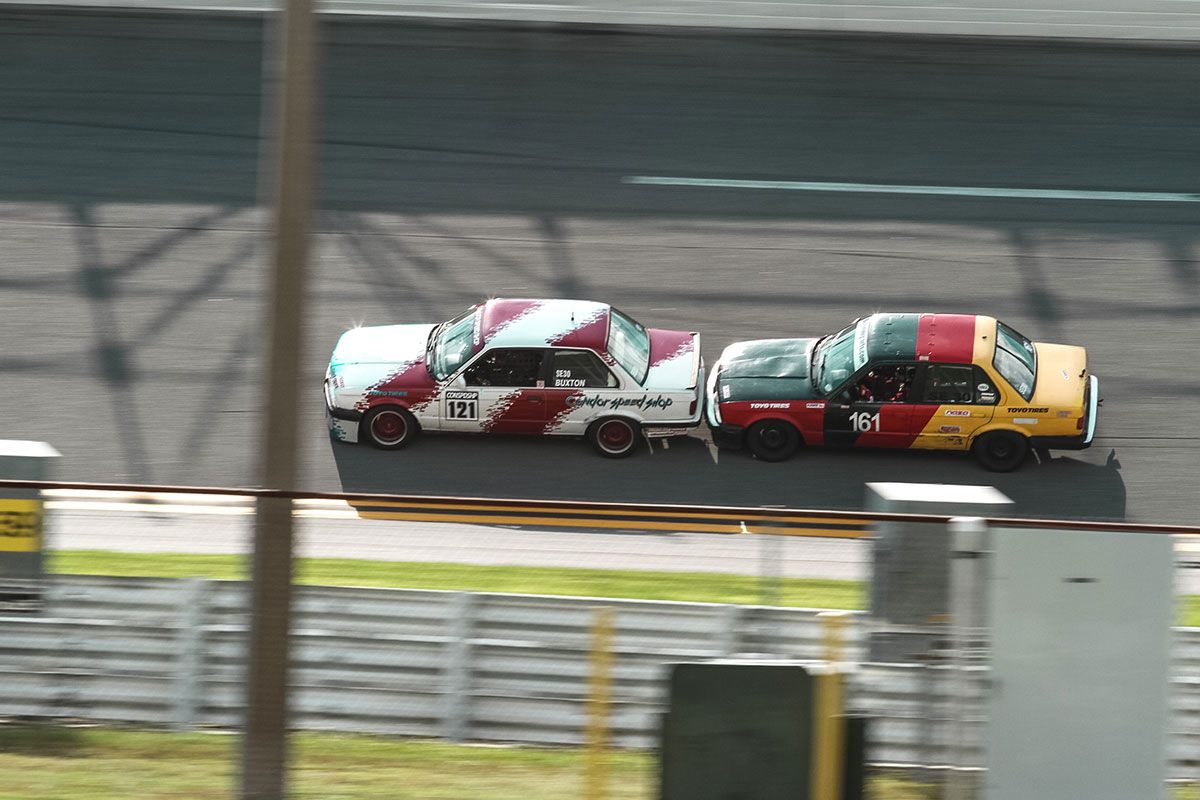 Better Options
Class-creep is a problem in just about any form of racing. Everyone wants to run some weird and special setup that requires its own class, resulting in a lot of classes that have minimal entries. That isn't the case with SpecE30; it has pretty stout turnouts in the grand scheme of things. That said, there are many established as well as up-and-coming classes that are giving SpecE30 a run for it's money.
Spec3 A small-but-growing contingent of E36 racers. It has a budget-oriented and simple rule book that is reminiscent of SpecE30; this class carries some of the same caveats when it comes to the age of the platform and the availability of parts/donors.
Spec E46 On the east coast, this is one of the largest BMW-specific classes, possibly rivaled only by SpecE30 [in some regions like Mid-Atlantic, SE46 is larger]. Highly competitive and capable cars, with a fairly extensive build, means that this class gets pretty expensive.
Spec E9X A budding class that is not yet nationally recognized; there is a lot of interest swirling around the class. By now there has to be 25+ cars being built and tested throughout the Florida, Southeast, and Mid-Atlantic regions. There should be some regional racing going on in 2023.
Spec Miata Not a BMW, and maybe not as appealing to some drivers, but there is no denying that Spec Miata is one of the largest club racing classes in the country. At the top level the builds get pretty lofty, but at the regional level the builds are similarly priced to E30s. Competition is fierce; I would say nearly pro-level at national events, which can bring out 60-90 car fields.
What's next?
Don't get it twisted: SpecE30 is not going to disappear overnight. However, I believe it's on a steady downward trajectory. Gone at the glory days of the aughts and 2010s. The class will see diminishing interest and entries for many years to come, suffering the slow and dump-oil-all-over-the-track death that Spec 944 has been experiencing.
---
Hey! 👋 Since
RISING EDGE
is brand new, I need your help! I'm working towards my goal of
100 subscribers
. If you enjoyed this article 🙌, please
forward it to a friend
that would also enjoy it, and
subscribe
to receive one email per week with our latest post.
It would mean the world
🙏