Today marks the one year anniversary of RISING EDGE 🥳. We're going to talk more about the future of RE next week (I'm going to need your help!). In the mean time, celebrating the one-year milestone is the perfect opportunity to share some exciting news about the upcoming year and race season.
The Path to W2W Competition
If you've been reading this blog since the beginning, you've probably noticed that I've mentioned doing comp school and getting my wheel-to-wheel racing license with NASA on more than one occasion. I even bought another fully-caged E30 specifically for the purpose way back in February 2022. Well, here we are half way through 2023, and I still haven't done so.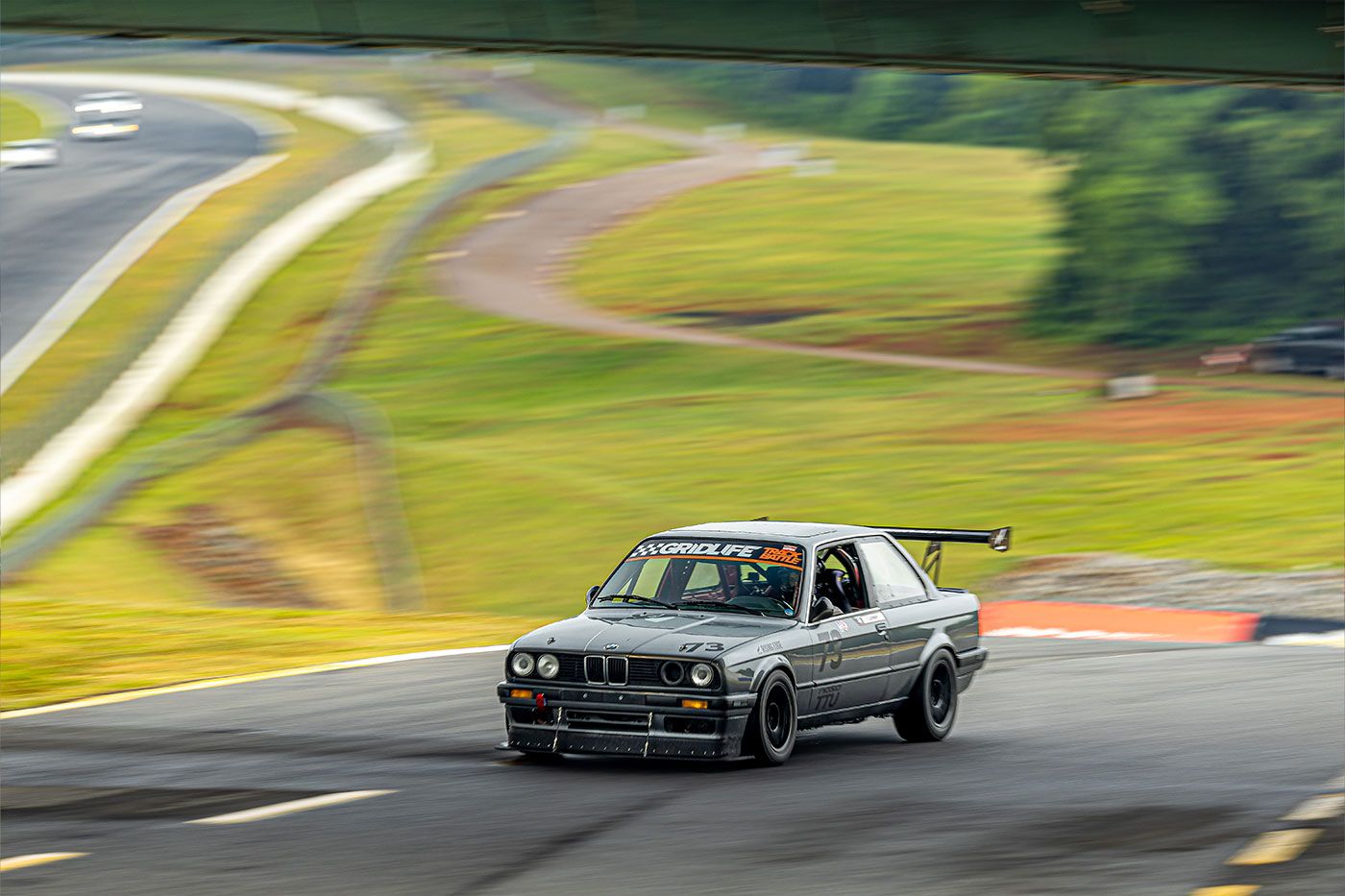 When I first started attending NASA events, I fell into the Florida-region Spec E30 camp, but I honestly never had a desire to race Spec E30. I don't like the way the cars are set up, hate how they sound, but more importantly: those guys absolutely beat the crap out of their cars every weekend. As someone that is timidly cautious, and tries to keep his car(s) nice, I hate the thought of my car constantly getting bashed up by my competitors.
For better or worse, all NASA racing is multi-class. Some regions split up the racers into Thunder (faster) and Lightning (slower) car groups. Florida hasn't had the attendance to do so in the last few years, so all racers of all skill levels and speeds are in the same race group. That means everything from back-marker Spec 944 cars running 2:50 laps at Sebring, to actual IMSA Prototype cars running sub-2:00 laps, are in the same race group.
Racing in packs of similar-speed cars is one thing, but doing so while getting passed by a Radical or a GT3 Cup Car, and trying to do it all cleanly has meant my mental reservations about w2w racing have been hard to overcome.
Enter GridLife Touring Cup
GridLife caught my attention in late 2022 when discussing with Carlos Mendez what might be next for his racing career. Carlos has been racing Spec E30 for about 10 years, and in that time has won 3 NASA national championships, two in Spec E30 and one in Super Touring 5.
Carlos has spent the last few years creating and growing the Spec E9X spec racing series, but while that class takes some time to grow and catch on, he wanted to stay sharp and continue to challenge himself as a driver and competitor.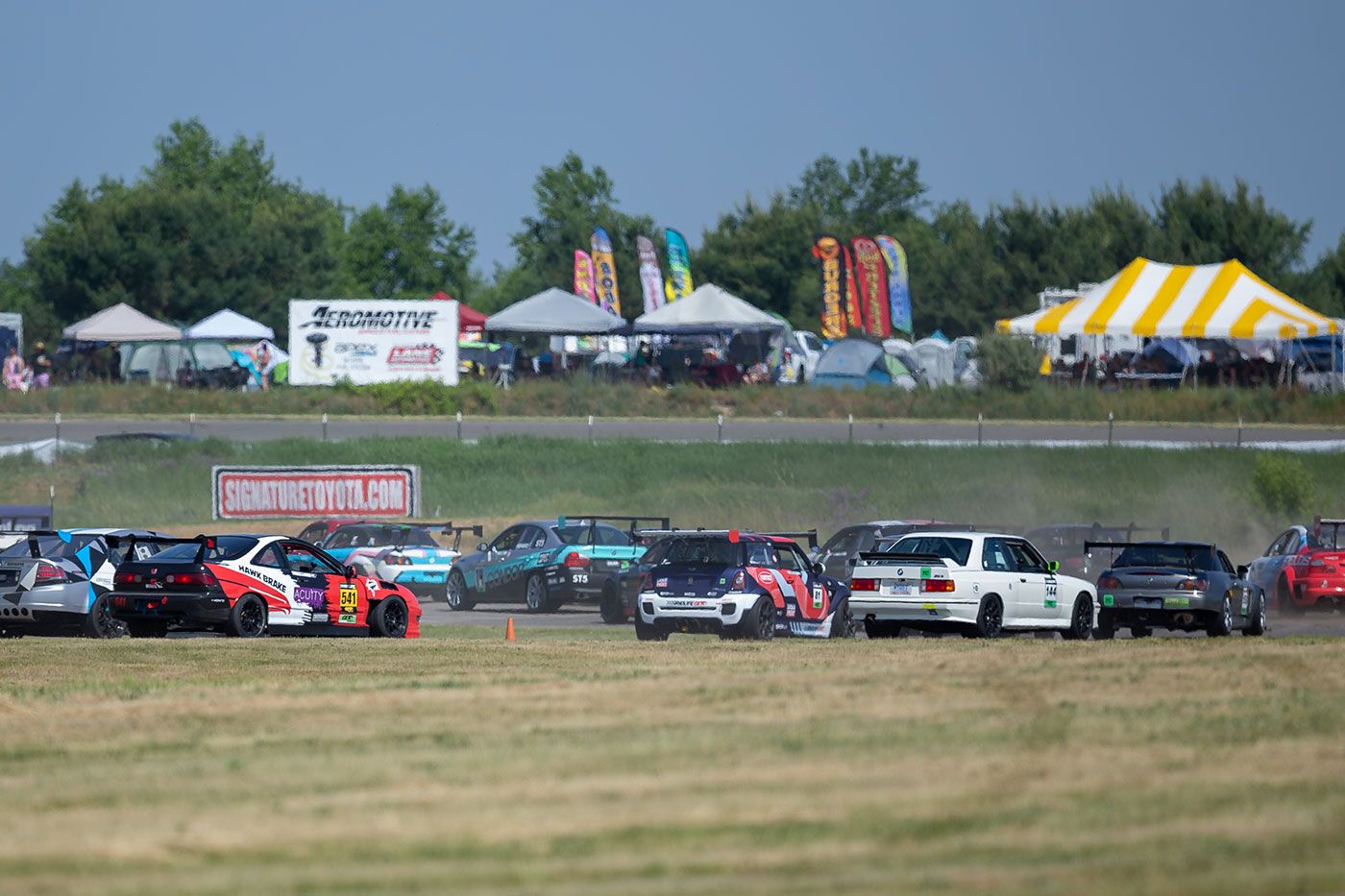 GridLife Touring Cup (GLTC) is a single-class racing series, with a fairly open rulebook that is balanced by a power-to-weight baseline. GLTC races are short sprint races with deep fields, so no matter what your pace, you are bound to have a group of people to race against. While the field is diverse and the skill range is wide, the front of the field is highly competitive.
"I really like the larger car counts [of GLTC]: it allows competitors to have great battles whether they are in the front of the pack or in the middle. I was also impressed by the overall strong focus on having a clean race and giving plenty of racing room. Lastly and most importantly, I found the competition level to be very challenging. There are talented drivers in very well-prepared cars." -Carlos Mendez
It is no joke to try and finish in the top 10 of any given GLTC race. Meanwhile, at the NASA Championships, outside of a few Spec classes, most classes are hard pressed to even reach 15 total entries. Meanwhile, GLTC regularly has fields over 40 cars, recently upwards of 55 cars in one class.
What really appeals to me about GLTC is that it is single-class racing, and the GridLife race directors take accidents and on-track contact very seriously. Accidents still happen, of course, but drivers are actually put on probation and even banned from GLTC competition for unsafe driving and repeated accidents. GridLife stresses at every drivers meeting that clean, safe racing is paramount to the series. It is very rare to see any real repercussions for car-contact in NASA race groups, so GridLife's approach is refreshing to me.
I surmise that GridLife takes car-contact more seriously because:
they want their short sprint races to stay green
nobody likes their nice car getting bashed in
they know a lot of people are watching what goes on, and they want to continue to grow the series by attracting new drivers
It is #2 that is important to me, and #3 resonates since I'm one of those spectators that wants to join the field because they take clean racing so seriously.
We're Going Racing With GridLife
I've already gushed quite a few words about my first experience at a GridLife festival. Attending GridLife South Carolina was a transformational moment that shook up any plans and aspirations I previously held for my very amateur and budding racing career.
That first experience was enough to cement both mine and Carlos's desires to race in the GLTC series. In fact, Carlos ended up buying a ticket second-hand and racing in GLTC again at Watkins Glen just a month later, and then again at Gingerman another month after that.
As it turns out, Carlos will be competing in most of the 2022 GLTC season, with upcoming races at Road America and Mid-Ohio. Carlos plans to ramp up the program even more in 2024, with a new car to be more competitive, and with myself in tow as part of the Condor Speed Shop team.
In 2024, our plan is to run most of the GLTC schedule with both cars. Carlos wants an opportunity to run up front with the big boys in his new car (more on that below), and my goal will be to have a clean and safe rookie season.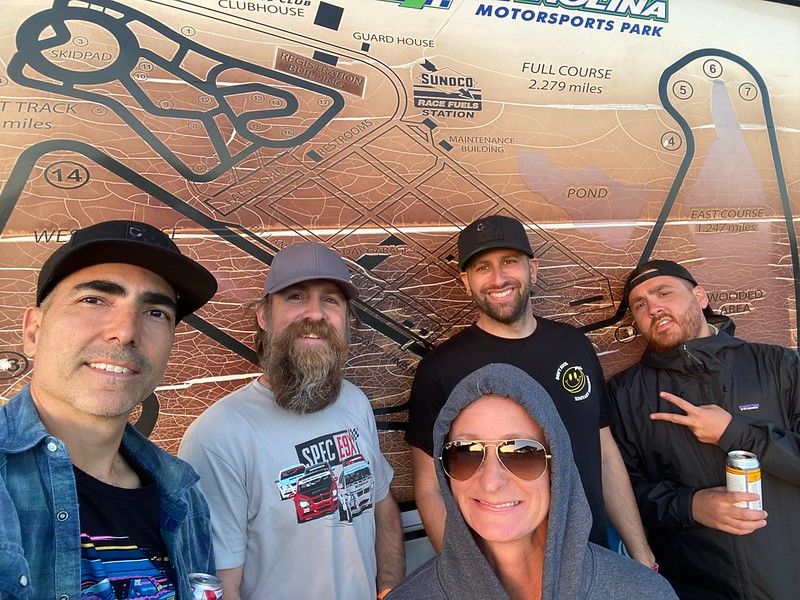 Accompanying us on the journey will be Carlos's gracious wife Christina, who keeps us all on schedule, well fed, and astutely calls all of the races on the radio. Our up-and-coming race engineer slash crew chief Matt Lopez will be joining us for most of the tour. We also hope that some other friends will be joining us on select series dates, as schedules and travel allow.
The New E9X GLTC Cars
For the current 2022 season, Carlos's #14 Spec E9X race car has been serving double-duty as his GLTC race car. Thanks to a modular ballast system, the ability to easily change between a Spec E9X tune and a new lower-power GLTC-specific tune, and a removable aero package for GLTC, Carlos has been able to make it work. In fact, he's currently sitting in 14th place overall for the series, and has finished as high as P6 in a race (at Watkins Glen). The cross-over has not been without its hiccups, though, as some Spec E9X specific mods and limitations aren't a great fit for the more-open GLTC rulebook.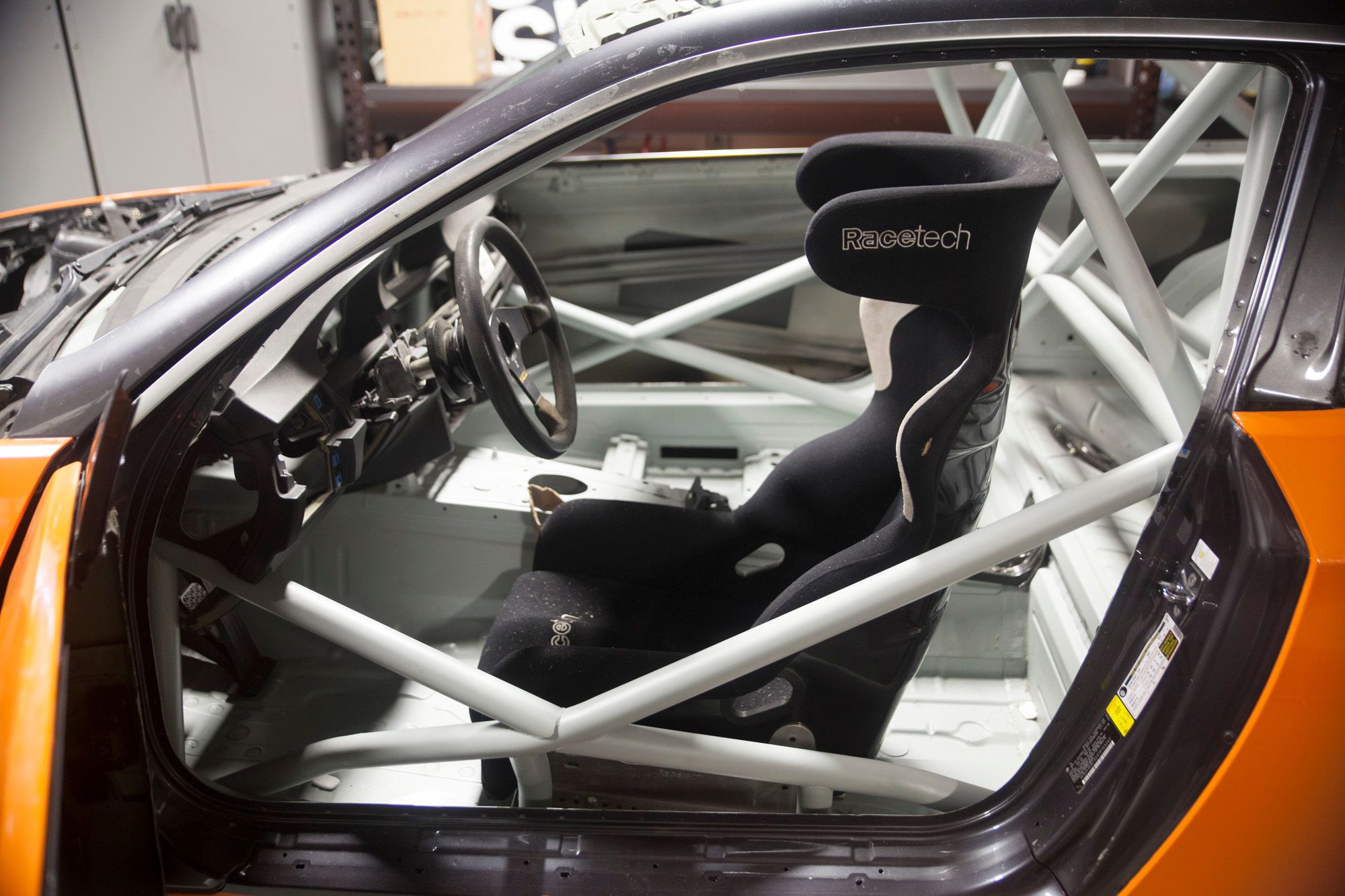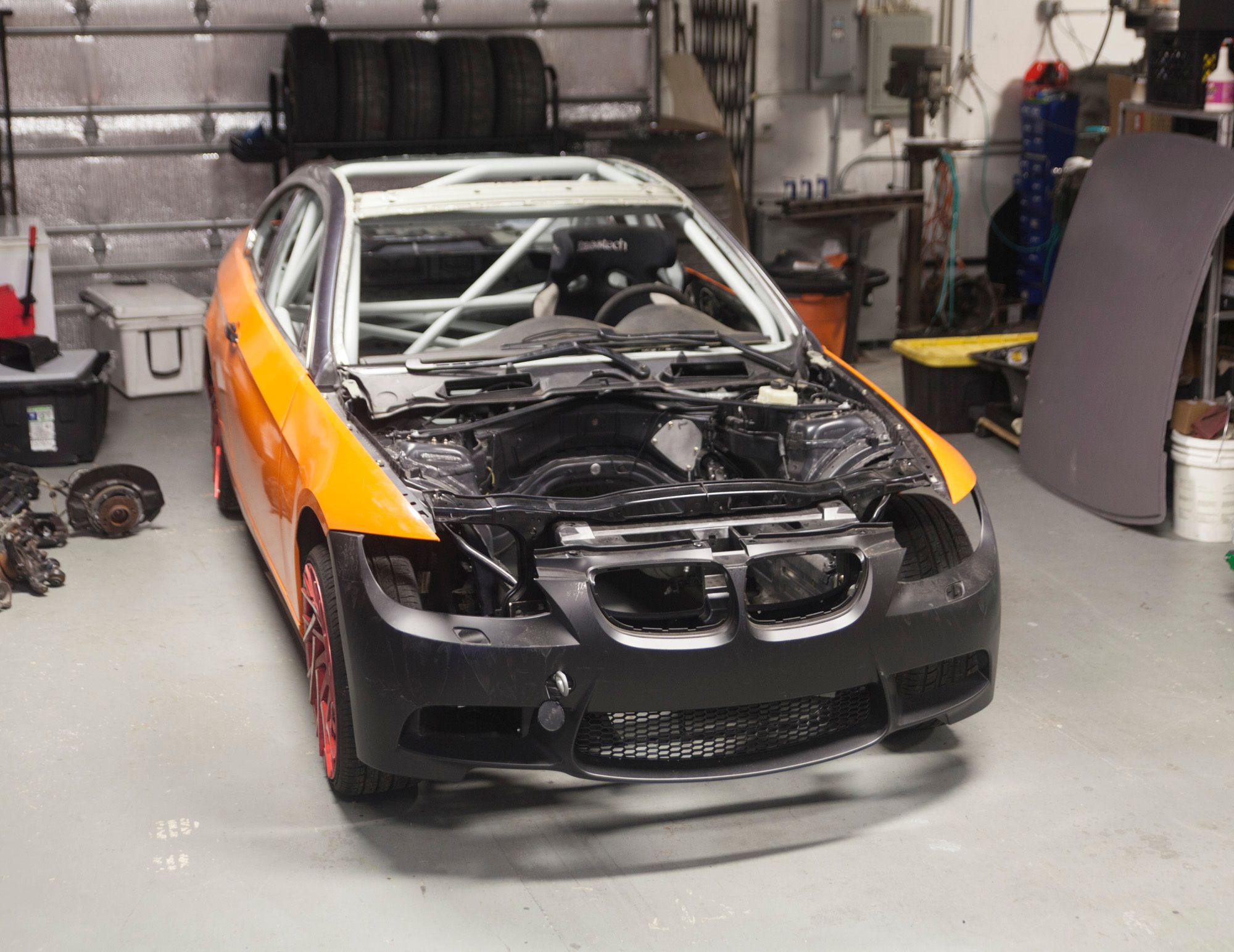 For the 2024 season, Carlos intends to debut a new E92 chassis built specifically for the GLTC series.
"This season has been a recon season for me. I've been experimenting with suspension setups and dabbling with minor chassis upgrades. The goal has been to place as high as possible, but the limitations of competing with a Spec E9X car have made it very difficult to break into the top 15. The E92 will be a no-holds-barred Condor build with top-level suspension, better weight distribution, and a more competitive power-to-weight balance. The plan is to build a top-5 finisher that doesn't have to be converted back to Spec E9X after a GridLife weekend." -Carlos Mendez
It's time for me to spill the beans: I bought an E90 about a month ago, with the express purpose of it being a GLTC race car. The car is too extensively modified to race in Spec E9X as well, unfortunately, but it is those mods that make it a good fit for the GLTC rulebook.
My new-to-me car comes by way of Bimmerworld's Continental Tire SportsCar Challenge program from the 2012-2014 seasons. The car ran as #82 with title sponsor CRC Brakleen in the Street Tuner (ST) class, which is was the lower/more restrictive class of the series (the other class being Grand Sport [GS]). Power and mods were pretty restricted in Street Tuner, so while the car is quite an extensive build, especially compared to many club race cars, it still fits well into many current-day lower level power to weight classes. It would likely fit into NASA ST/TT5, for instance.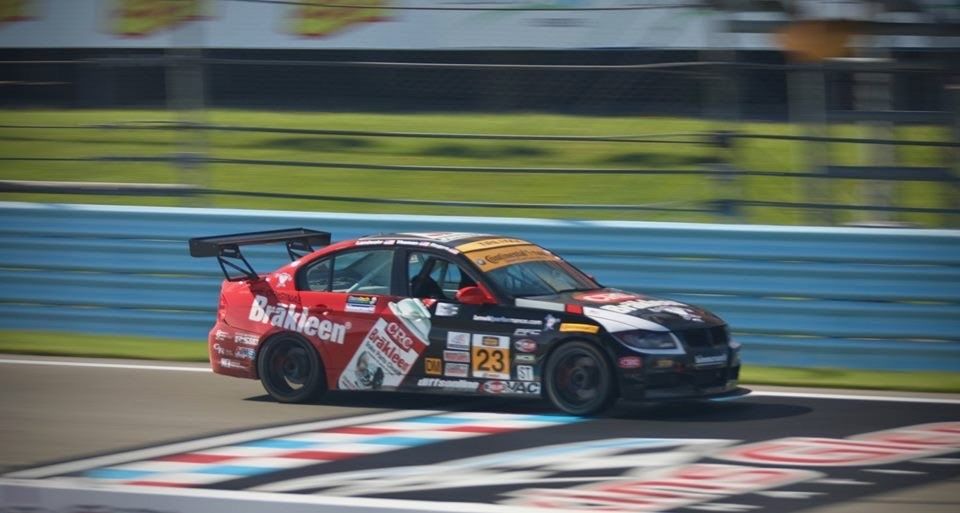 Bimmerworld sold the car around 2016 to it's previous owner, who club raced the car with BMWCCA since then. The previous owner has moved up to an M235iR, and it was time for this car to find a new home.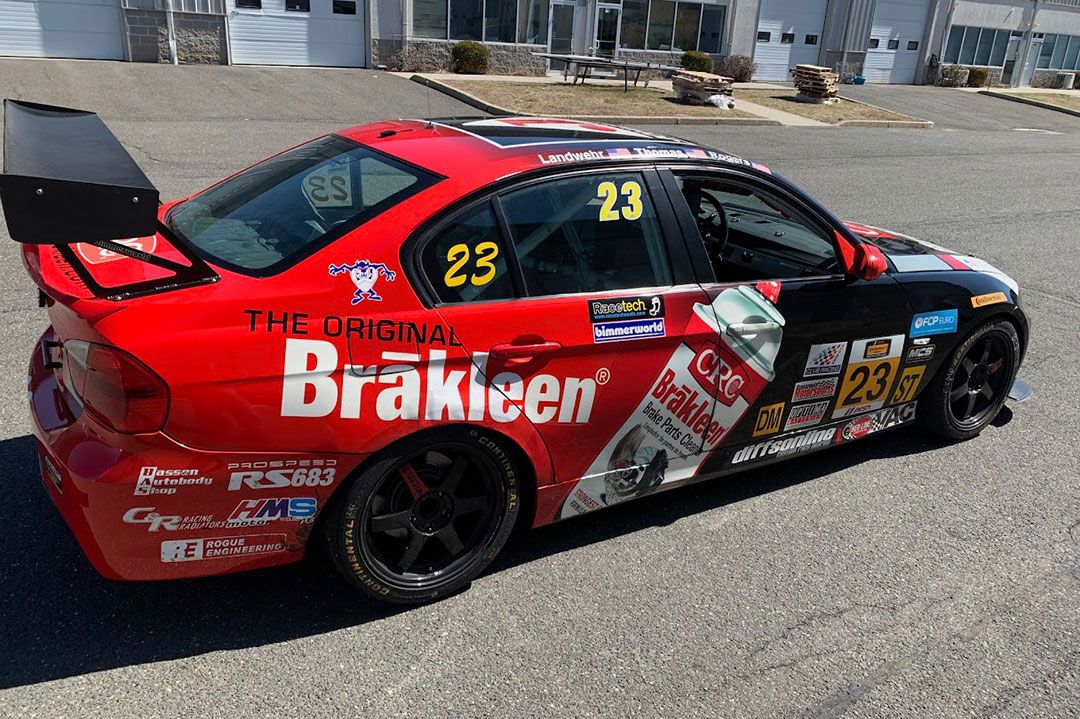 Earlier in 2023, I missed out on a nearly-identical sister car to the one I bought. I was ready to buy it, but hadn't secured a place to store it yet (seeing as though I am out of garage space). I regretted missing out on that car, and when this car popped up a few months later, I had to jump at the opportunity.
The car is far above anything I have owned or worked on in the past, with a professional grade electronics package and build quality representative of a "real" race car. One of the only reservations I had about buying it was finding someone that can help me work with the specialized and outdated electronics package. I took a leap of faith that so far has panned out, as I have been able to find people well versed with the systems in the car and willing to work on our new program.
---
I'm sure I will be sharing much more information about this car and our GridLife plans and experiences in the near future. In the mean time be sure to subscribe to RISING EDGE so each article lands in your inbox, and you can follow Carlos's latest race reports over on the Condor web site. We're most active on Instagram: @risingxedge, @digitalwavee, @condorspeedshop, and @car_con.
---
🔴
RISING EDGE needs your help!
We've set up a
short survey
for our readers to help us shape the direction of the site going forward. Please send a screen shot of your
survey response
confirmation to
hey@risingxedge.com
and we'll enter you in a chance to win a $75 Condor Speed Shop gift card.