Intro to GridLife
GridLife is a national automotive festival tour that embraces a wide range of car culture. Festival events include on-track sessions for HPDE, time attack, wheel to wheel racing, endurance racing, and drifting exhibitions. There are even "grip versus drift" (the drift cars are fast) and "taxi" sessions, so spectators can get a taste of the fun on the track.
It doesn't stop there, though. There is a car show in the paddock, a slew of exhibiting vendors (small to very large), food trucks, an arcade complete with racing simulator rigs, and a concert on Saturday night. Pro-level drivers come out to the events to hang out with fans, and they'll even hop on the track at times.
GridLife is the only club-level racing organization that seems to get the media thing right. They are prolific on their social media platforms. They have Facebook and Discord groups for all of their sub-disciplines. Perhaps most importantly, GridLife has a pretty damn impressive live stream, that way your family, friends, and fans can all tune in and watch the action live on YouTube and Twitch.
It should be no wonder that everything listed above leads to a lot of spectator attendance and online viewership. GridLife is able to pre-sell thousands of spectator tickets per event, and with additional on-site ticket sales, plus drivers, crew, and families in attendance, the paddock is sure to be packed.
---
NASA's Shortcomings
I'd been aware of GridLife for a few years now, but hadn't paid it much mind. I'm not really sure what put GridLife at the front of my mind last year, but I think that the seed was planted when I attended the 2021 NASA Championships at Daytona International Speedway.
Seeing as though regional NASA events regularly bring in 150-300 drivers, it was a surprise to me to see that the Championship national event didn't bring in much additional attendance. What was even more surprising was the lack of fan-fare for the event. There were barely any spectators, made even more apparent by the massive facility that is Daytona Speedway.
Unfortunately the live stream was absolutely atrocious. It was plagued with technical issues, and even when it was working, the stream had bad camera work, bad announcing, and bad coverage of most classes. With every race group featuring multiple classes, they failed to cover even one of them well, and most were completely in the shadows. For instance, Spec E30, one of the most popular and highest-attended classes of the event, received essentially zero coverage during the Championship-crowning feature race on Sunday.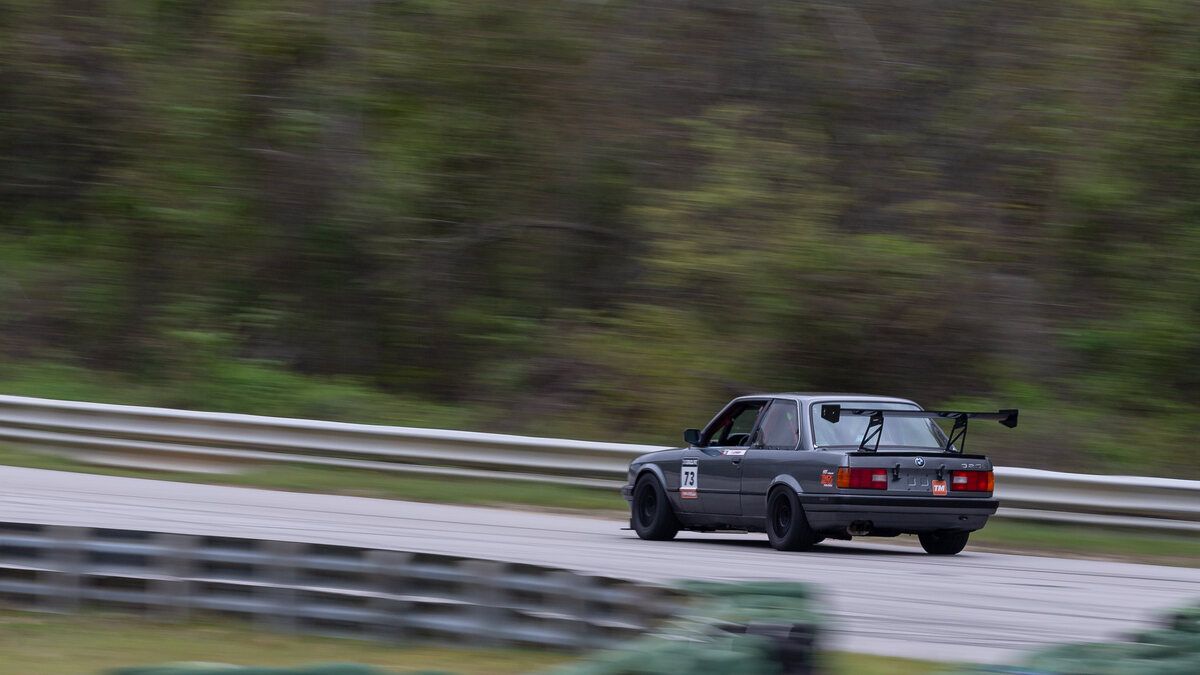 Despite being the self-anointed Crew Chief for Carlos Mendez, who took home the Championship titles in both the Spec E30 and Super Touring 5 classes, the NASA Championship event was a bit of a let down for me. Besides our own camp (which was elated with the wins we pulled off), there wasn't a lot of excitement, fan-fare, or energy going on in the paddock. On a whole, the event really wasn't what I expected for a national championship, the culmination of the best effort that NASA had to offer in 2021.
On a regional level, NASA seems to do very little to monitor compliance of its rulebooks, especially in the Super Touring and Time Trial classes. They will occasionally put you on the scales and make sure you are running the tire you claimed, but not much else. I don't believe I've ever seen a compliance dyno at a regional event (Florida and Southeast regions). Even at the Championships, it didn't seem like many cars were called to the dyno that were not "Spec" classes.
The lack of compliance checks (namely dynos) is perplexing when you consider that NASA keeps adding threatening wording to the rulebooks, such as fines up to $2,000 and being banned from NASA competition if caught cheating.
In contrast, I believe the GridLife has a compliance dyno at every event. At least at CMP, they had one running all weekend, and the top GLTC cars and a random sample from the rest of the field were checked, in addition to scales and other visual checks.
Lastly, I have heard stories, both direct and second-hand, about NASA and SCCA events not being welcoming to newcomers and spectators. Although I never experienced that myself, I don't have any reason to doubt the stories that I've been told. I do think this depends a lot on the group, crowd, and region that you end up falling into. Often times, the events are what you make of them, and some groups are exceedingly inviting, such as the Spec E30 groups in the Florida and Southeast regions.
Please don't take me wrong: NASA certainly does a lot right, and I will happily continue to patronize their events. On the other hand, I don't see a path for them to grow or even maintain their driver base in the long run based on the trajectory they are on. NASA does little to make the atmosphere exciting or enticing for new-comers, especially of younger generations.
---
We Had To Try GridLife
Having won three national championships over the years, Carlos and I have had discussions about what could be the next big challenge for him as a driver. I've thought that the Mazda MX-5 Cup series would be a good fit for him as a driver, but the costs are prohibitive, and driving what is essentially a factory-build, high-end Spec Miata won't help grow Carlos's business, which specializes in BMW parts. Myself personally, well, I'm always trying to figure out what's next, and where I fit in best as a driver, even if I have never conquered anything to the point of being bored with it.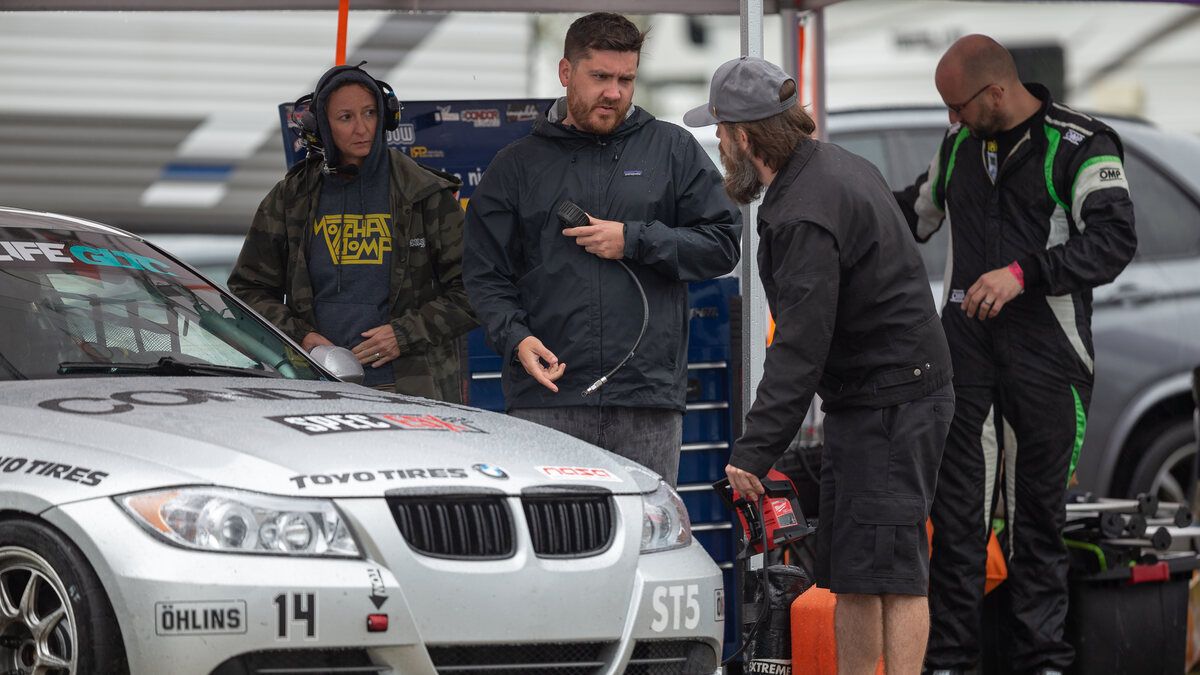 Somewhere along the line, GridLife entered our discussion. For all the reasons listed in the intro, plus the 40+ car fields in GridLife Touring Cup (GLTC), and the potential national exposure for his business, GridLife started to look quite appealing. There is something for nearly everyone that is into cars and racing at a GridLife event, and plenty of competition for those seeking a challenge.
When GridLife announced the 2023 schedule and we saw that one of my home tracks was on there (Carolina Motorsports Park), Carlos and I penciled it in to attend the event. It was slated as a trial-run for us, to see if we wanted to travel farther for more events, or possibly even run all of the national tour in the future.
---
GridLife Delivered On The Hype
We are now just a few days removed from GridLife South Carolina, a full-Festival Tour stop which included GLTC racing and took place last weekend. Boy, are we still riding the high.
Carlos drove up from Florida on Wednesday and I met him at the track that night so that we could set up for the ASM test-day on Thursday. Carlos had to learn the track, and I had to test and dial in my new M52-powered E30 with aero, this being it's first time on the track. We were fortunate to have friends and family come in on Friday and Saturday to help us out and hang out.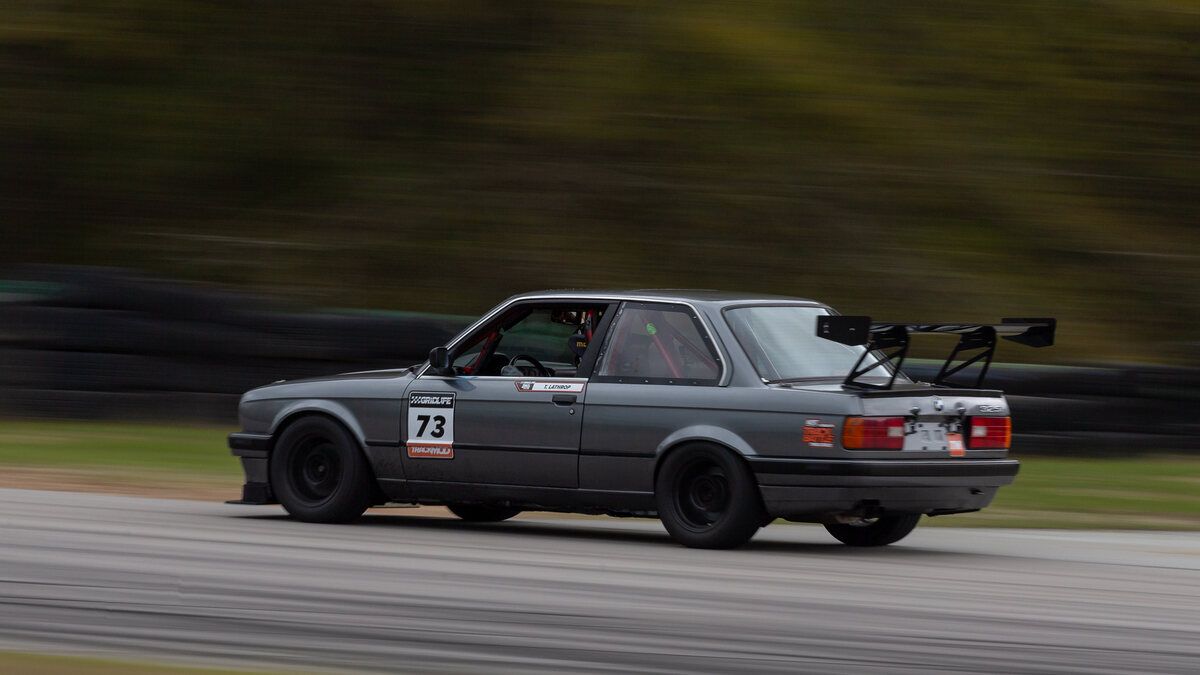 After a successful test day, things ramped up on Friday with qualifying happening for both GLTC (Carlos) and Track Battle (me), and we each had decent results. The first race and timed session took place Friday afternoon, which lead us into more races and timed sessions on Saturday. Despite torrential rain for about 3 hours on Saturday, it was still a largely successful day for both of us.
Carlos and I both moved up the fields through the weekend and steadily improved. Carlos earned his best result in the final race of the weekend, where he secured 8th placed in GLTC in a field just shy of 40. I ended up finishing 8th overall of 16 cars in Track Mod, and 5th of 11 cars in the RWD sub-class. Carlos and I were both happy with the results, especially considering that neither car was built for the classes we were competing in (his car being a Spec E9X, and mine being a NASA ST5 car [I was down ~400hp for the class]).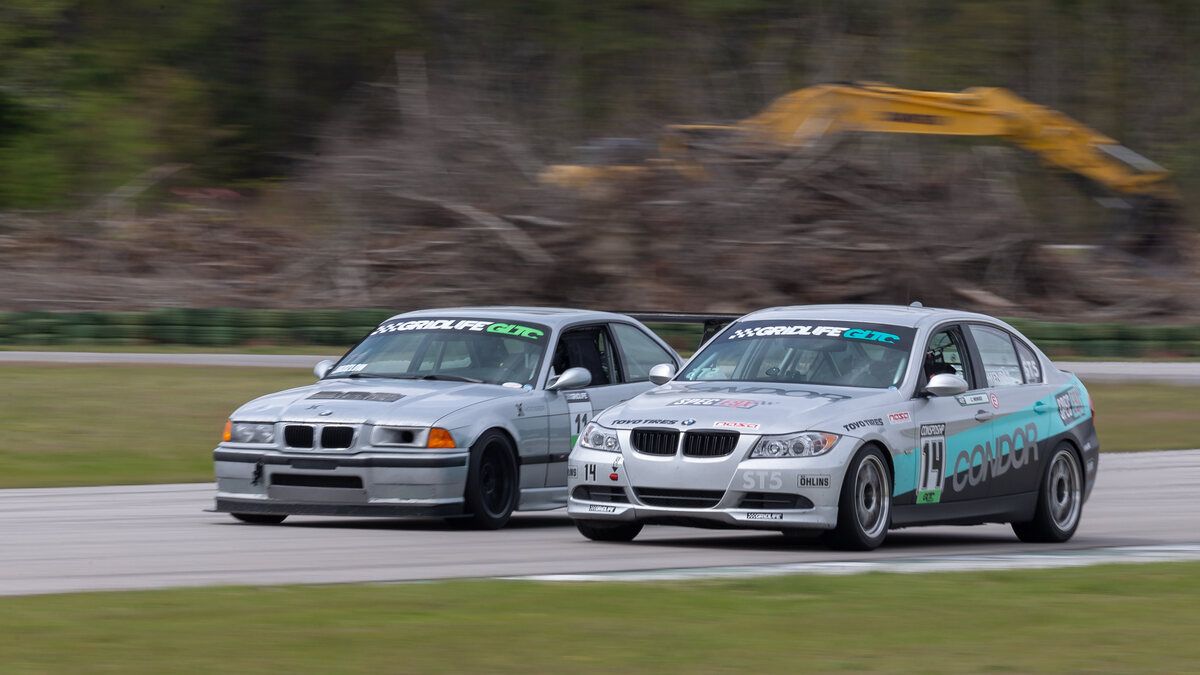 Regardless of the competition, we found that GridLife delivered on it's promise of a lot of action, tons of energy and excitement, and a welcoming environment for all. Here are 4 things that we thought GridLife did best:
1) The Car Culture Is Diverse
GridLife's events attract participants and spectators of all types. Drifting is undoubtedly a big draw for the crowd, and the drift exhibitions did not disappoint. The racing is also insanely close, and with a big field (about 40 cars each race), there were battles going on all over the track.
GridLife has only one racing class: GLTC. The rulebook for GLTC is pretty well balanced, and I love that it allows for a huge variance of builds to be competitive. GLTC has front-running Honda Civics battling C6 Corvettes. That doesn't happen anywhere else. From Civics to Miatas, from M3s to Corvettes, you can easily find a car to root for in the GLTC field.
The Track Battle (time attack) group is just as, if not more diverse than the GLTC field. The builds are even more extreme, and time attack racing really allows drivers to showcase their skills and creativity.
The drift cars are often times even more extreme than the time attack builds, which blows my mind. It is hard for me to fathom how fast the drift cars can be while going sideways. There is no doubt in my mind that many of the drift cars were drifting segments of the track faster than I was driving them.
Within the paddock, there was a huge field of show cars of all makes and models, and most of the exhibiting vendors had beautiful booths setup complete with demo cars, many of which were competing in Track Battle and GLTC.
2) It's A Welcoming Atmosphere
All weekend long, the entire paddock was bustling with excitement and smiling faces. Spectators had all-access to the drivers and their pit spaces, and that lead to awesome conversations with newcomers about the cars, the track, and the racing.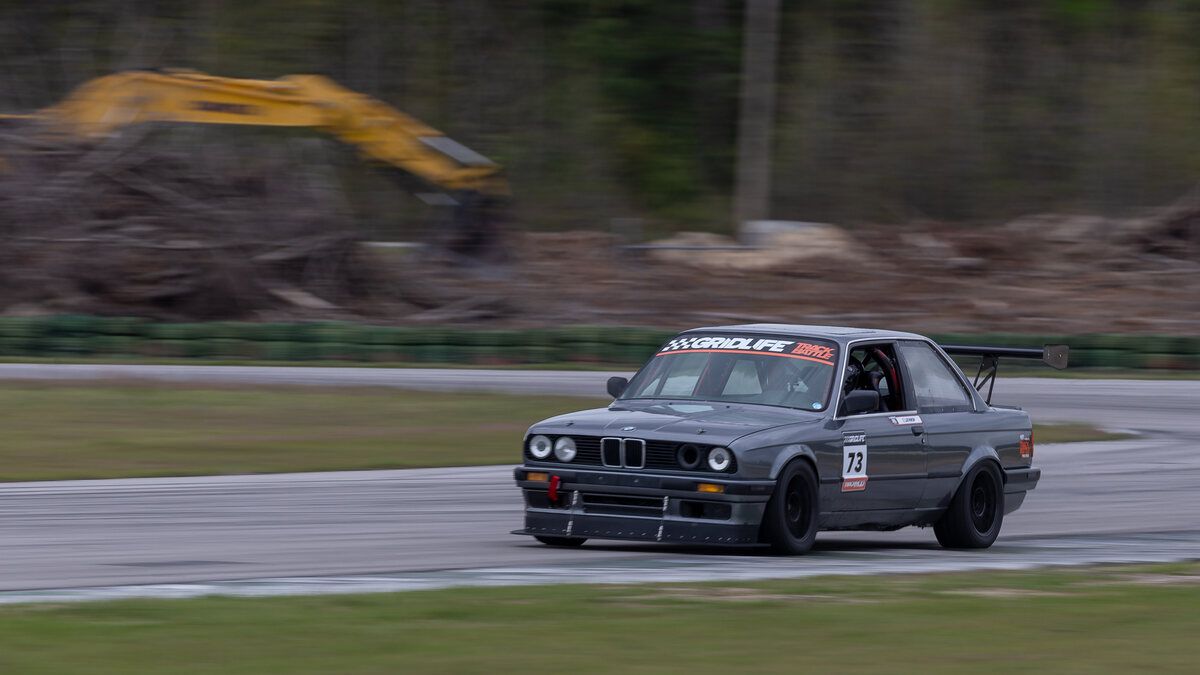 We never saw any instances of drama or disrespect. Considering that there were quite literally thousands of people and hundreds of cars in the paddock, it was encouraging to see that attendees were being respectful and shenanigans were kept to a minimum.
Everywhere you turned, enthusiasts were cracking smiles, snapping photos, and conversing with like-minded people. The energy of the event was palpable, and it has been hard to shake that excitement ever since.
3) You're A Part Of Something Big
It didn't matter whether you were driving a Honda Fit or a McLaren 720S; when you were on the track, driving by the large crowds, hearing the faint crackle of the announcers on the PA . . . it felt like you were a part of something much bigger than yourself.
I had never really had that feeling before, and it was truly special.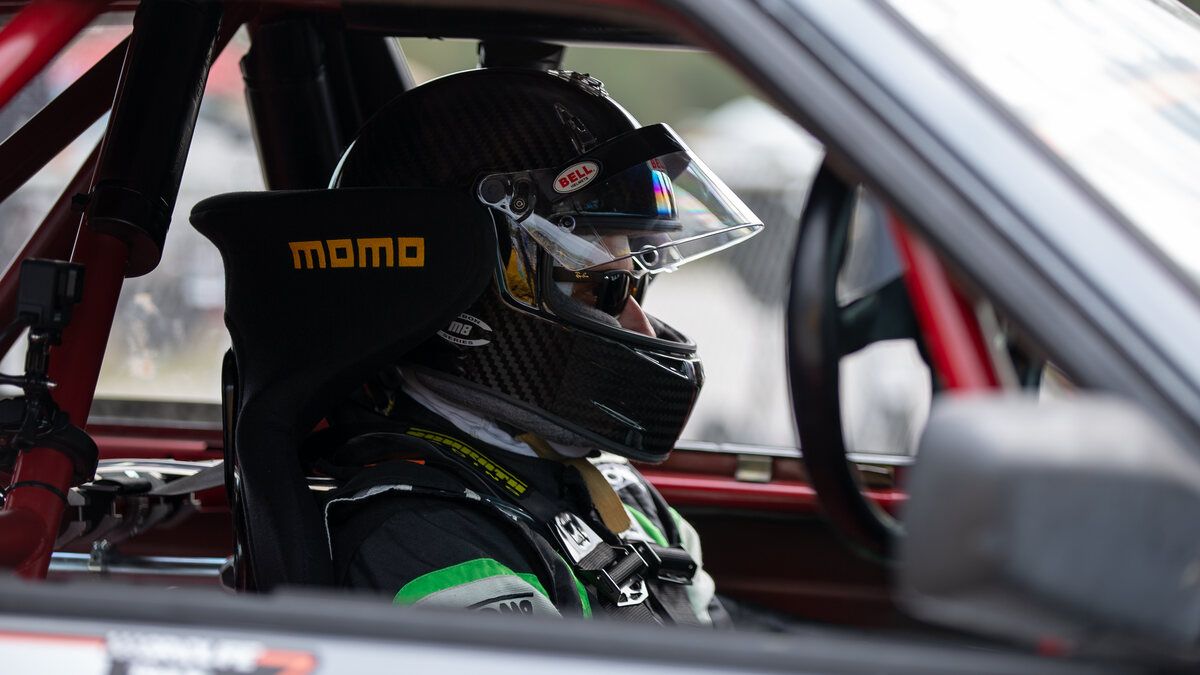 The crowds were watching the cars closely, and I promise you, no matter what you were driving, someone was into it. In fact, they would probably find you in your pit later in the day to chat you up about the car, or track driving, or really anything at all. Many spectators had not been on track before, but wanted to learn how they could in the future.
To be a small part of a huge event like this sparks something inside that is hard to explain. The best that I can come up with is that GridLife was something truly special, and I can already tell that it was a high that I will be chasing at track events for a long time to come.
4) Safety & Courtesy Come First
In the driver's meetings that I attended it was clear that being clean and courteous on track was your only option. The GLTC meetings drove home the importance of giving plenty of space, zero tolerance for car contact, and making sure to park behind a barrier if you had a mechanical issue.
Given the amount of cars that hit the track over the weekend, there were inevitably some sessions that were cut short due to cautions and red flags so cars could be towed. That said, it was a surprisingly low amount, and most of the tows were from mechanical failures, not from car contact or crashes.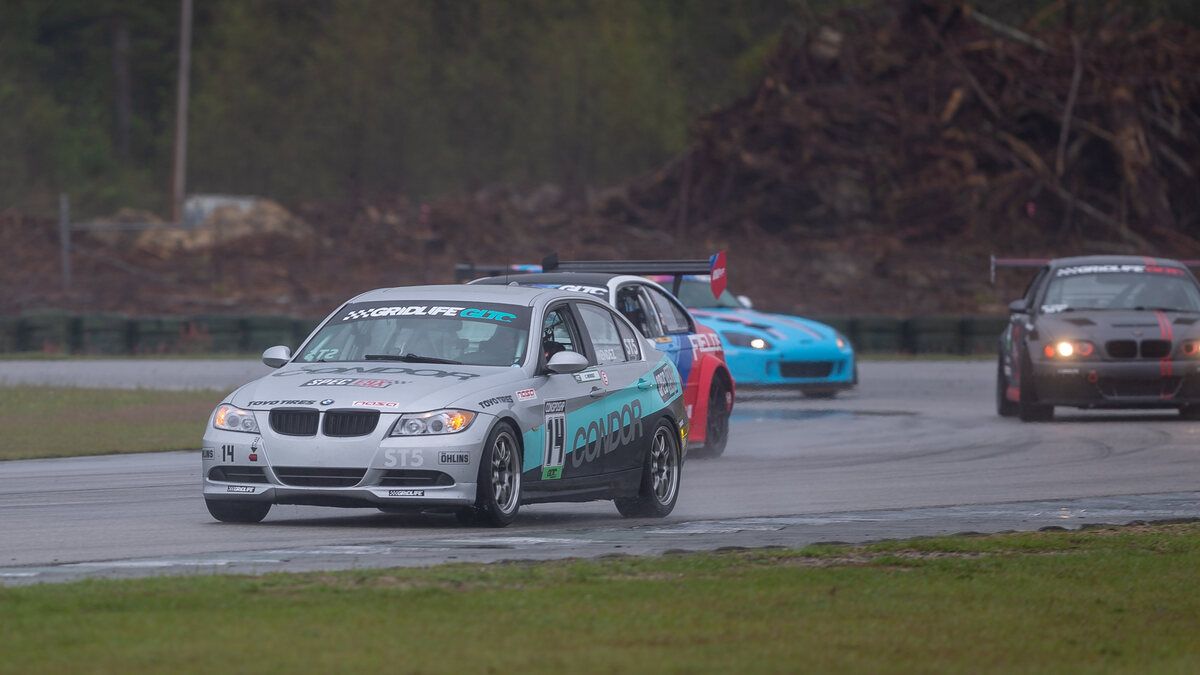 Miraculously, all 4 GLTC races went off without one single full course caution. With a 40 car field and 15 minute sprint races, I was very impressed by that. One of the races took place during a torrential downpour, and many of the front- and mid-pack cars went 3-wide through turns 1 and 2 during that heavy rain! There was one or two minor incidents that were able to be cleared quickly without going to full course yellow. When compared to NASA, where I believe that contact in the race groups is practically "to be expected," the cleanliness of the racing at GridLife truly impressed me.
---
Ways To Improve
Admittedly this article is a bit gushing. I do think there are a few ways for GridLife to improve, but they are relatively minor, and most were forgotten or forgiven by the end of the event.
GridLife uses a new web platform called TorkHub for registration, classification, and a lot of the paperwork. The TorkHub site is somewhat sparse on information, and at times, hard to navigate. Assigning crew tickets to friends and family was confusing, as was saving or printing a copy of your ticket.
Communication from GridLife was non-existent until about 10 days before the event. I never even received any sort of confirmation after registering. However, once the communication started up, most of my questions were answered. Plus, the driver's meetings were thorough and well prepared, so much of my concern was over nothing.
The Track Battle classes are loosely based off Global Time Attack, and they are heavily biased towards street cars that have interiors and dashboards. This makes it difficult to "cross over" from another racing series and be competitive. While I like the open-ness of GridLife's classing, I wish there were perhaps another Club TR-esque class that allows slow-to-medium pace race cars with no interiors to be competitive. There should be a Track Battle class that closely mimics the GLTC rulebook for easy crossover, which would cultivate new racers coming up through the ranks.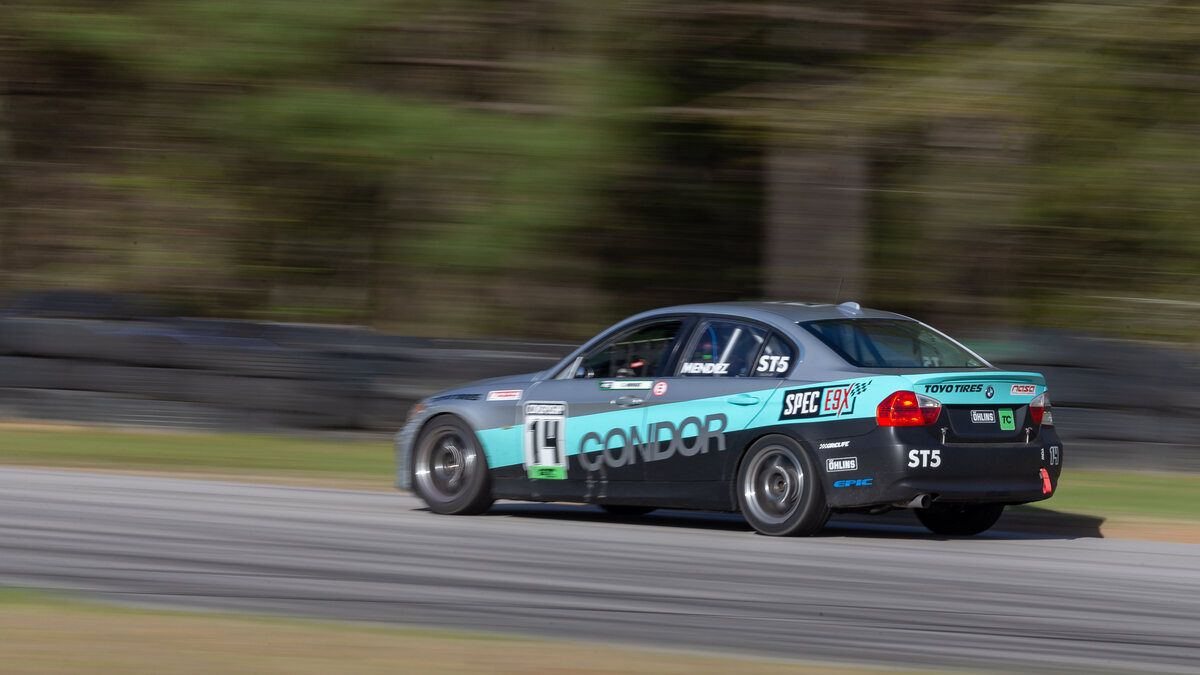 The GLTC rulebook had some major tweaks for the 2023 season which seems to have favored the Corvettes and hampered the S2000s. Overall though, the balance seems pretty good, and I like rulebooks that aren't overly nit-picky.
Lastly, I found the schedule to be confusing, especially for Track Battle. There is a live schedule online, but it was seldom updated even when things fell behind. I had to rely on the paddock PA system and their text-message alerts to know when to be at grid, which kept me on my toes.
---
Thank You GridLife!
As I approach the 2,000 word mark for this article (which is long, by my standard), I hope that I've driven home my excitement for GridLife and what they are doing for racing and car culture. I was nothing short of impressed by my first GridLife event, and I cannot wait to attend more of them in the future.
If it is at all feasible for you to attend an event, whether as a spectator or as a driver, I definitely think you should give it a try. GridLife is not perfect, and it's not for everyone (I'm sure there are some NASA guys that would scoff at GridLife), but I'll be damned if it was not the most fun racing event that I have ever attended.
---