Since RE has grown a bit recently, I've been trying to stay aware that my new followers may not be familiar with me or my cars. Even those familiar may not know what's been going on with each car recently.
If you are new and want to learn more about me and RE, check out this post about the 5 W's of Rising Edge. I also have a small web site just for the mods list of my cars, you can find that at digitalwav.ee. It is generally kept up to date.
On to the cars.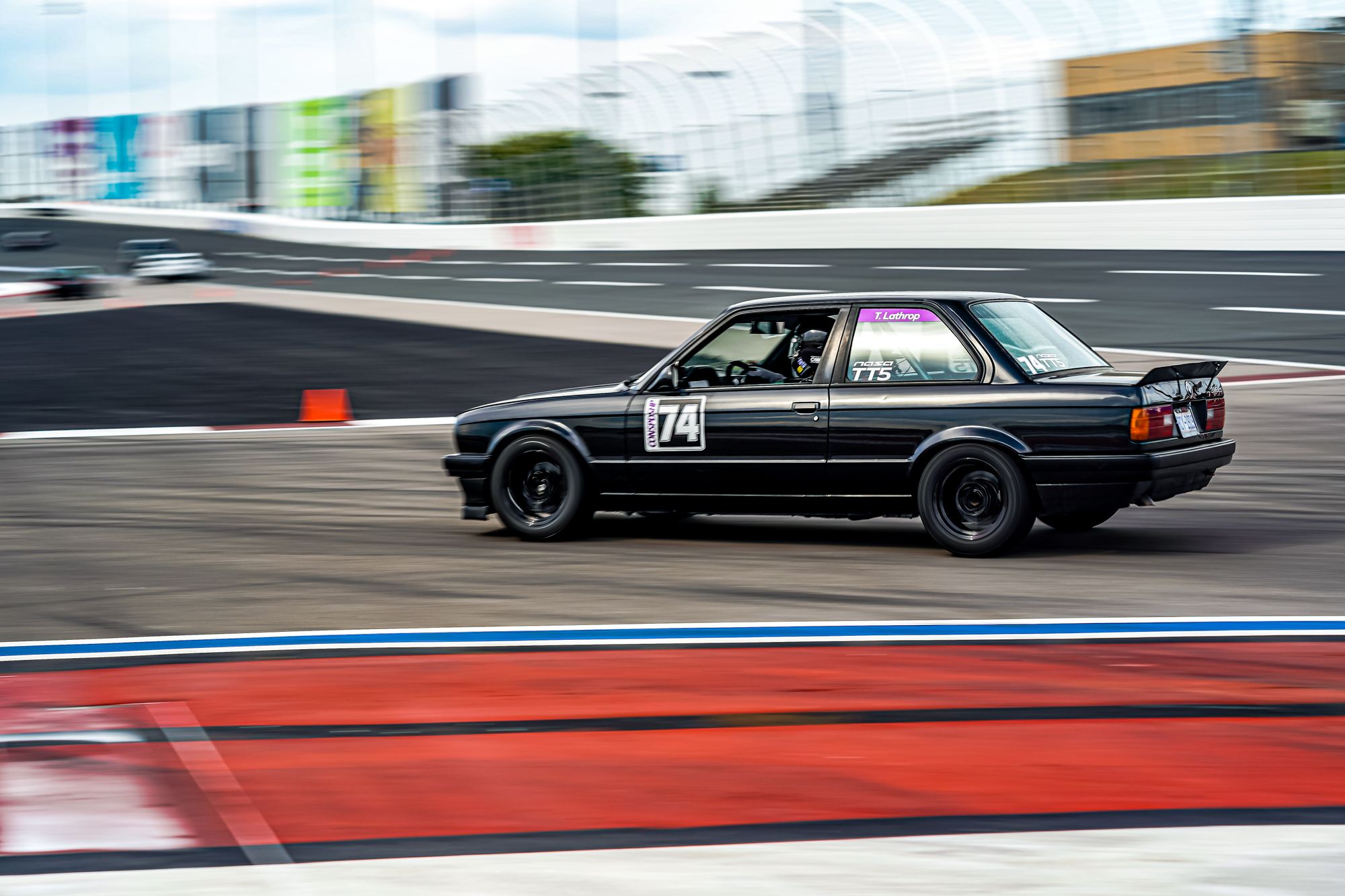 1991 318iS – NASA TT6
I've owned this car for almost 8 years now, and I am happy to say that the car is the best it has ever been. Sure, the body is a little beat up, and it leaks oil like the Exxon Valdez, but man it feels so good on the track. Since starting this blog I have documented a lot of the changes that I've made to make the car easier to drive and more comfortable ergonomically, so be sure to check out our archive if you missed those posts.
The most recent event I did with that car was Carolina Motorsports Park back in February, and this is the first time in recent memory that I came back from an event think that the car needed nothing. I was so excited that I bolt-checked the car, gave it a thorough wash and cleaning, and then put it on dollies and tucked it into the corner of the garage. It is 100% ready to go for the next event I choose to bring it to.
That basically never happens, and it's a good feeling. Not to mention that it was coming off a double-win in TT6 at the February CMP event.
With the #74 car comfortably tucked away, it freed up my focus to finally finish preparing . . .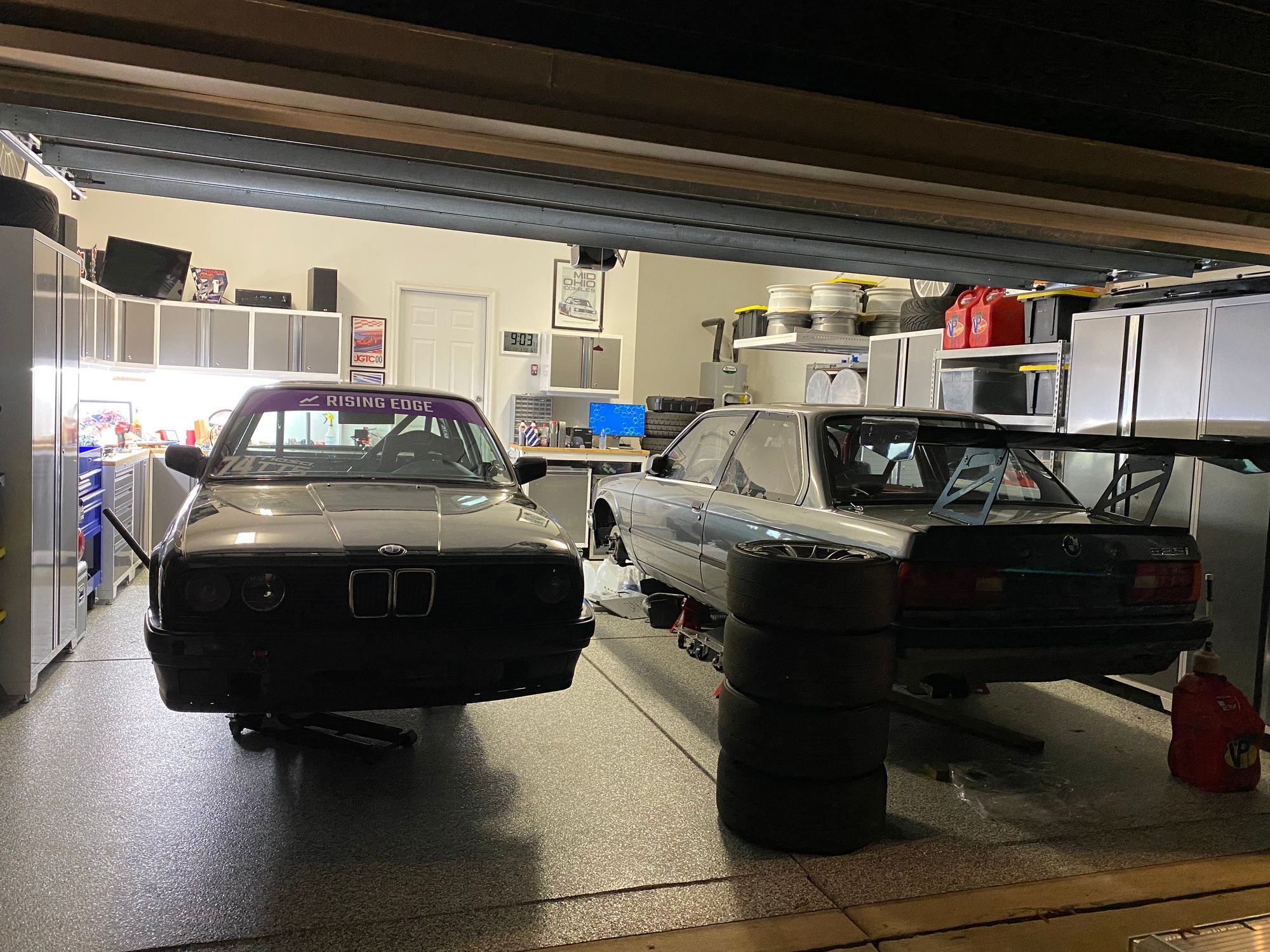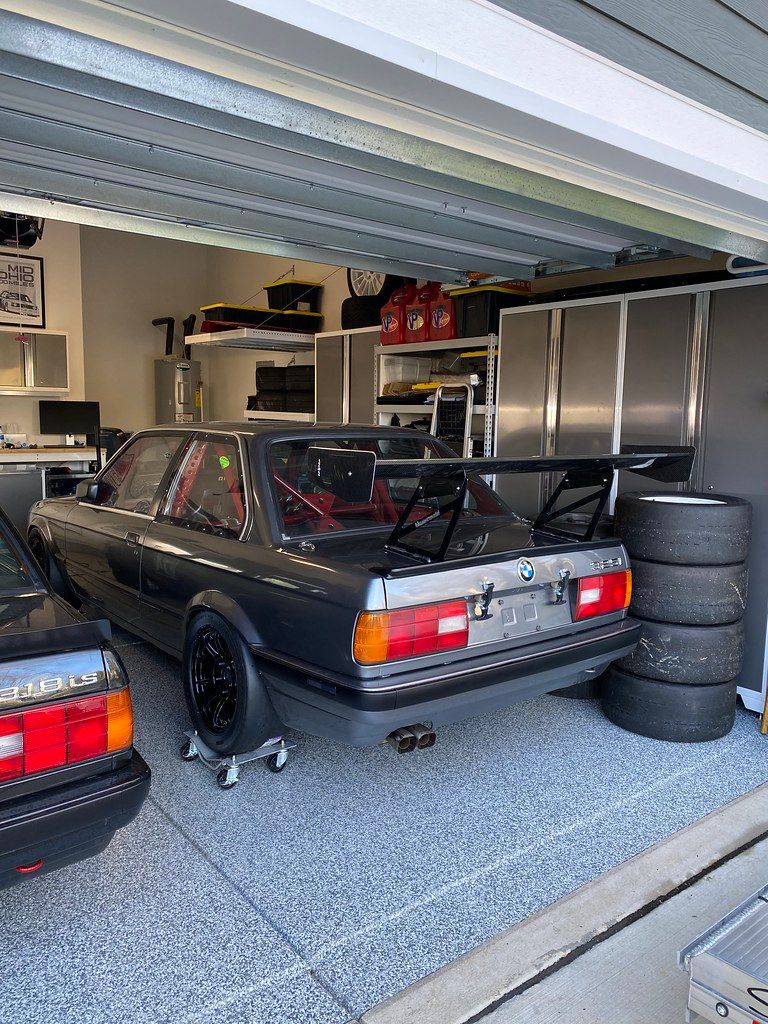 1989 325i – NASA ST/TT5
I bought this car back in February 2022, and I haven't had it on track yet. That is despite it being sold as a "turn key" car, ready to hit the track.
I cannot leave well enough alone.
In my defense, a lot happened in 2022. I lost my father to cancer. I watched my two young children grow up at an astonishing rate. My business had an amazing year.
On top of it all, I continually underestimated the amount of work that goes into maintaining and improving just one track car, let alone two. I worked on this car in fits and spurts in 2022, and into 2023, but never made any huge progress, because I'd inevitably need to get back to work on the 318iS. The 318 was the car that was always on standby, so I could continue to drive events as much as possible.
Thankfully I never moved the goal posts very much with the new E30. While the car was truly pretty close to "turn key," I knew when I bought it that I wanted to do certain things to it before driving it on-track, such as:
Change ALL the fluids
Install a dashboard in the car (it didn't have one)
A full and thorough bolt-check and safety inspection
Clean up some of the shoddy wiring
Install the Bimmerworld rear wing that came with the car, and build a splitter suitable to match it
I got the first two things done in the first couple of months of owning the car. I got the third done recently. I did take a detour by having the AST 4100 dampers rebuilt back in December, and I'm glad I did, because two of them were shot. I also changed the spring rate, but the extra spring came with the car at least.
I've been trying to get this car ready to drive at GridLife this week (also at Carolina Motorsports Park). I was going to shake it down last week at Charlotte Motor Speedway, but in test-driving the car right before the event, I realized that the alignment was quite bad – borderline scary, actually. The rear of the car had toe-out, which is never a good thing, as it leads to a sensation of "rear steer." The car felt wandering and vague. Thus, I geared up to do a string alignment.
With the alignment done and some time to spare, I finally dove in to building a front splitter. Nobody really makes any off the shelf solution for E30s. I don't blame them, as most E30 race cars are Spec E30s that can't run a splitter, and the rest, well, they're spread out across so many sanctioning bodies and classes that it'd be hard to make something that would fit a diverse range of rulebooks.
Thankfully with a myriad of DIY aerodynamic information out there (AJ Hartman's YouTube and Occam's Racer, to name a couple of good ones), and the support of DIY aero companies like Professional Awesome, I was able to piece together and build a splitter setup that hopefully should work pretty well. I'll actually be on-track at GridLife when this article is published, so hopefully there will be some good follow-up here on RE in the coming weeks.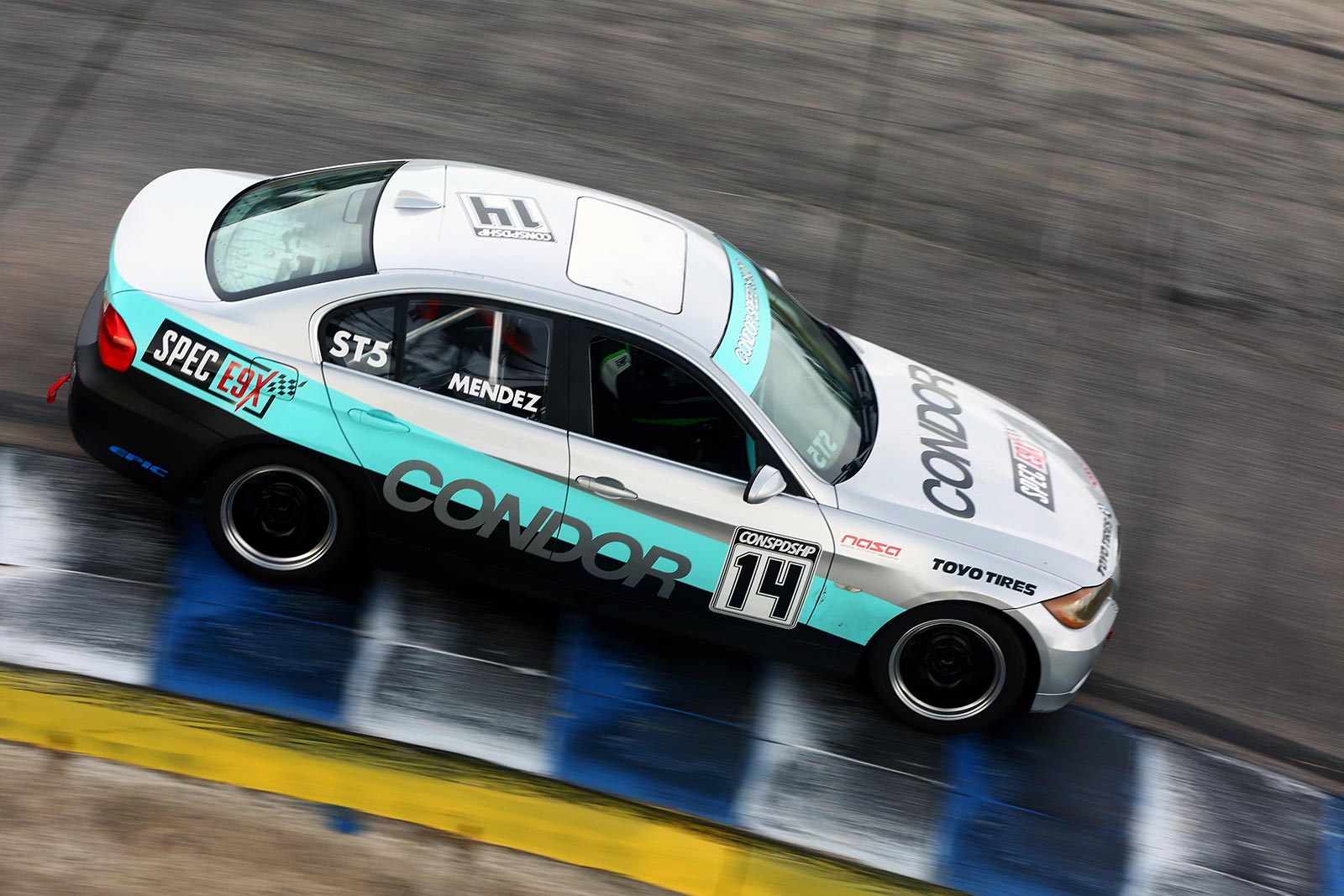 200X Spec E9X
Okay, so this slot is still empty.
~2 years ago when this class started, I should have just bought a car and found someone to start building it for me. The class is too new to find built-to-spec cars for sale, yet.
Instead, I've kind of languished with trying to find a suitable caged and/or track worthy E90/E92 that could give me a shortcut to a Spec-legal car.
Unfortunately most caged E9X cars are 1) M3's and 2) built to a professional caliber. It's surprisingly easy to find $80,000-100,000 E9X M3 race cars! That, of course, is not what I'm looking for.
I really believe in the class and enjoy driving the platform, so I hope I can find something to fill this void soon, as my friends are more tired of me waiting for the perfect car than even myself.