GridLife v The Establishment
I love NASA as an organization, I really do. They've been great to me, and I don't have any serious gripes with them. That said, I think NASA, SCCA, and other long-standing racing / track organizations have a serious problem looming on the horizon: attracting new and young drivers into the fold.
Granted, the financial investment and time required to race means that the paddock generally skews middle-aged to older (sometimes even flat old). That said, I believe that these organizations aren't doing a good job inspiring and attracting young drivers.
NASA and SCCA both have social media presences and marketing that just seems stale and stodgy. Spectator attendance at regional events is little to none. Even at national-level events, there isn't much spectating going on. Live stream coverage of national events varies from acceptable (SCCA Runoffs) to embarrassing (NASA Championships). At least with NASA, there is no coverage at all, of any type, for regional events.
Enter GridLife.
A quick glance at the GridLife web site and social media accounts, and you can tell that they get marketing to a younger generation much more than the Olde Guard. Their track events (many of which are festivals) have everything from car shows in the paddock, to HPDE, to Time Attack, to Drifting, to highly competitive Racing (GLTC).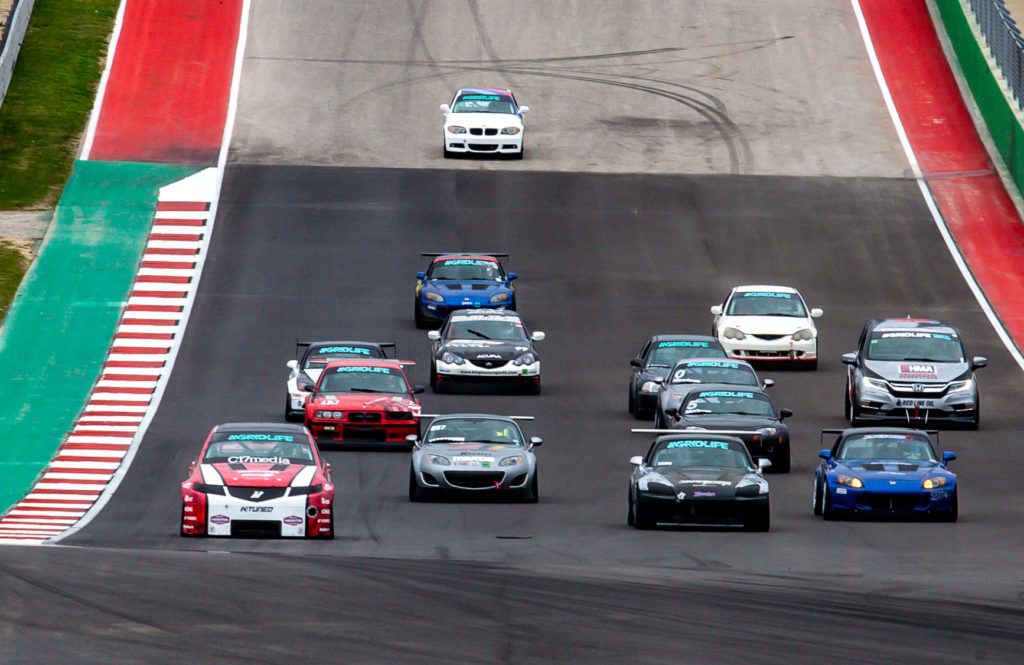 Their events are 3-4 days long, and in addition to all the on-track festivities above, there are also concerts, shows, camping, and food/drink – what else could one need? Oh yeah, they also do a killer live stream, with the main event being the GLTC sprint races, where a huge and diverse field of cars and talented drivers duke it out.
RISING EDGE and the Condor Speed Shop race team are heading to the GridLife festival at Carolina Motorsports Park in March 2023, and we are all really excited to dip our toes in with another organization. GridLife is working hard to bring racing to the next generation. I can only hope that Ye Olde Established Organizations put more effort into the same, before it's too late.
---
On Lap Records
In my two seasons as a NASA Time Trial driver, I've managed to break 3 track records. Some lasted longer than others:
TT5 @ Homestead Motor Speedway

Stood for 2 years (January 2021 until January 2023)

TT5 @ Sebring International Raceway

Stood for 6 months (April 2022 until October 2022)

TT6 @ Roebling Road Raceway

Stood for 2 hours (January 2023)
Each of these records has a short story to tell.
The first record at Homestead was mostly accidental. TT5 hadn't been run very much at HMS, and I broke that record by almost 5 seconds in my E30 back in 2021. In the time since, not many TT5 cars had run, so it stood for a solid 2 years! Inevitably, the record fell to Nick Dugdale this month.
The second record at Sebring was something I had set out to break in early 2020, but it took me over a year to achieve. My time was a strong improvement over the previous record, but I knew that the class still had way more potential, and Nick Dugdale had also stolen that record away from me back in October (damn you Nick!).
The third and most recent record, TT6 at Roebling Road, stood for a mere 2 hours. The competition in TT6 has been fierce since I joined the class last November. It seems like TT6 records are falling at every event.
Nish Patel had set the record back in September, during the first event on new pavement. It was a strong time of 1:21.93, which was a pretty significant improvement over the old record (on the old pavement). At our Roebling event 2 weeks ago, it was bitter cold all weekend. Lap times were solid, but I didn't expect records to fall.
Well, on Saturday, Nish managed to beat his old record by about a tenth (1:21.84), with me coming in second about 2 tenths behind him.
On Sunday, I slept in, opting to skip the 28-degree 8:20 AM session, and putting it all on the line for the second session at 10:40 AM. With superb conditions and traffic working in my favor, I tore another 2 tenths off the record – 1:21.62.
That should have been it for the day, but Nish had other plans. In the last session of the weekend, I phoned it in. I didn't believe I could go any faster, and I certainly didn't. I barely broke into the 1:22 range in the last session, but Nish laid down a banger of a lap to reclaim his record by a mere three 1/100ths of a second (1:21.59). Big congrats Nish for the win, the new record, and the tires you won! I'll be bringing my A-game to CMP next month. 😅
I'm back down to 0 records in hand, but it's given me more motivation to dial in my car further, and come back fighting during the 2023 season!
Back in December, another monumental record got smashed: the SpecE30 record at Sebring. This time, my close friend Carlos Mendez broke his own long-standing record. The SpecE30 field at Sebring is always highly competitive, with some super heavy hitters. Carlos' old record stood for 4 years uncontested: he had set the bar at 2:36.54 back in December 2018.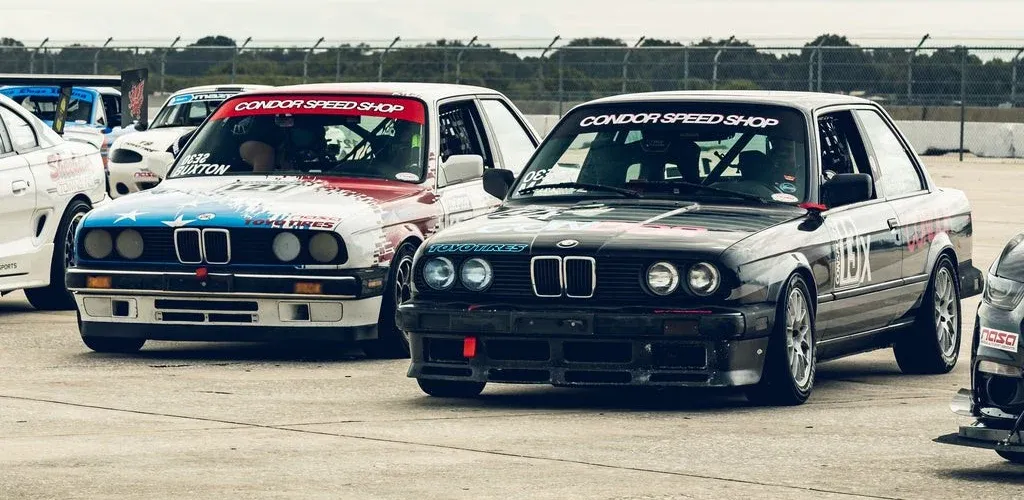 With Carlos making the move to Spec E9X full-time for the 2023 season, the December Sebring event was set to be one of his last official times running SpecE30. In a competitive field, with Scott McKay up front setting the pace, Carlos was determined to hunt him down. Carlos didn't pull off the win in class, but in chopping through the field, he smashed his old record by a full second, turning a blistering 2:35.55 lap during the last race of the weekend. That is a record that is sure to stand for many years to come.
Congrats to Nick, Nish, and Carlos on their new records!