For the 2022 season, NASA shook things up for Super Touring and Time Trial classification by drastically altering the tire type power:weight modifiers. Previously, it was kind of assumed that you were running the fastest DOT-approved tire possible (Hoosier R7), and if you chose to run a slower tire such as the Toyo RR or something 100+ treadwear, you would gain a modifier of +0.6. That meant if your car was naturally 14:1 power:weight (ST/TT5), you could run at 13.4 p:w and still stay in the same class. Even so, most racers still opted to run the Hoosier, because at most tracks and on most cars, the +0.6 modifier wasn't enough of a bump in power and/or weight to overcome the slower lap times of the other tire options.
Tire type modifiers for 2022:
+1.6 Mod BFGoodrich g-Force Rival, Continental Extreme Contact Sport, Cooper RS3-R, Falken Azenis RT615K+, Maxxis Victra RC-1, Maxxis Victra VR-1, Michelin Pilot Sport 4S, Nankang AR-1/NS-2R, Nitto NT01, Toyo Proxes R1R/R888/R888R/RA-1/RR, Valino VR08GP
+1.0 Mod Bridgestone Potenza RE-71R & RE-71RS, BFGoodrich g-Force Rival S 1.5, Continental Extreme Contact Force, Dunlop Direzza ZIII, Falken Azenis RT660, Federal 595 RS-RR, Goodyear Eagle F1 SuperCar 3, Hankook Ventus RS4, Kumho ECSTA V730, Michelin Sport Cup 2 & Connect, Nankang CR-1 (CR-S), Nexen Nfera SUR4G, Yokohama Advan A052
0 Mod (Not Applicable) Hoosier R7, Yokohama A055, Hankook Z214, Goodyear SuperCar 3R
Negative Mod ST/TT 1-4 have some provision to run faster tires like Hoosier A7 and non-DOT slicks with a negative modifier of -0.5 to -1.0
** If a tire isn't listed here you cannot just assume which class it will fall into. You are expected to submit a request to the national director and eventually receive a verdict of where the tire stands. Throughout the year it looks like they added 4-5 tires to the list. There will certainly be regular adjustments to this list in order to re-balance the numbers and to keep up with the ever-changing landscape of competitive tires.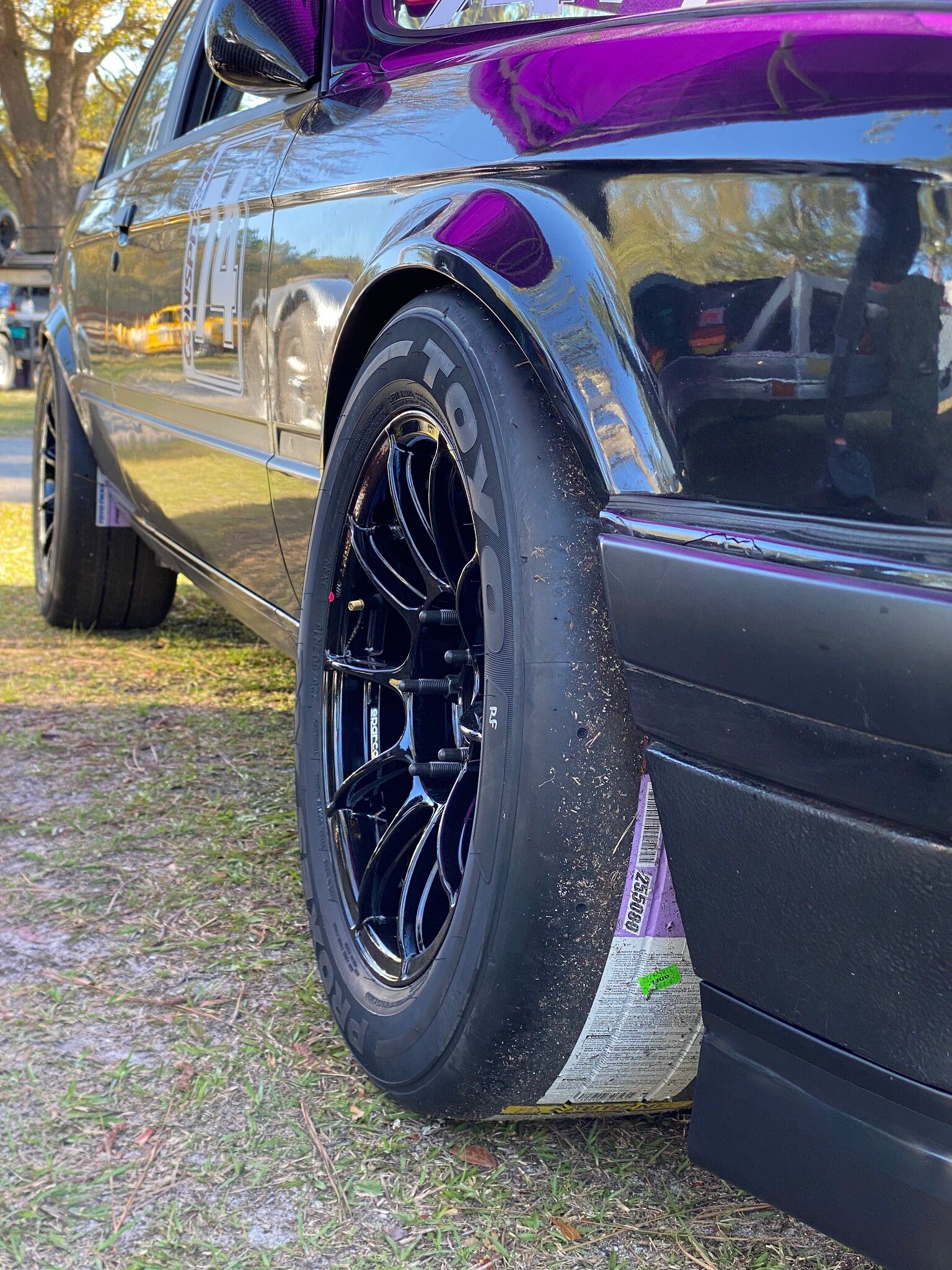 As explained by the national Super Touring/Time Trial director, Greg Greenbaum, in the 2022 ruleset introduction post, the tire rules update had the following intentions:
Our goal is to improve our tire performance balance, while at the same time, allow our drivers to be competitive on a cheaper tire budget if possible, and to also take advantage of the various tire contingencies that are offered to NASA competitors, while at the same time, provide some incentive for other tire manufacturers to jump in and offer up their own NASA contingency programs, and lastly, allow the large contingent of drivers who are satisfied with their current tire choice to continue to be competitive on those tires.
I would say, in my opinion and given those goals, that they did a pretty good job with the new list. My experience is anecdotal, and limited to the Florida and Southeast NASA regions, but there certainly does seem to be a wider variety of tires being utilized in the competitive Time Trial classes than there was previously.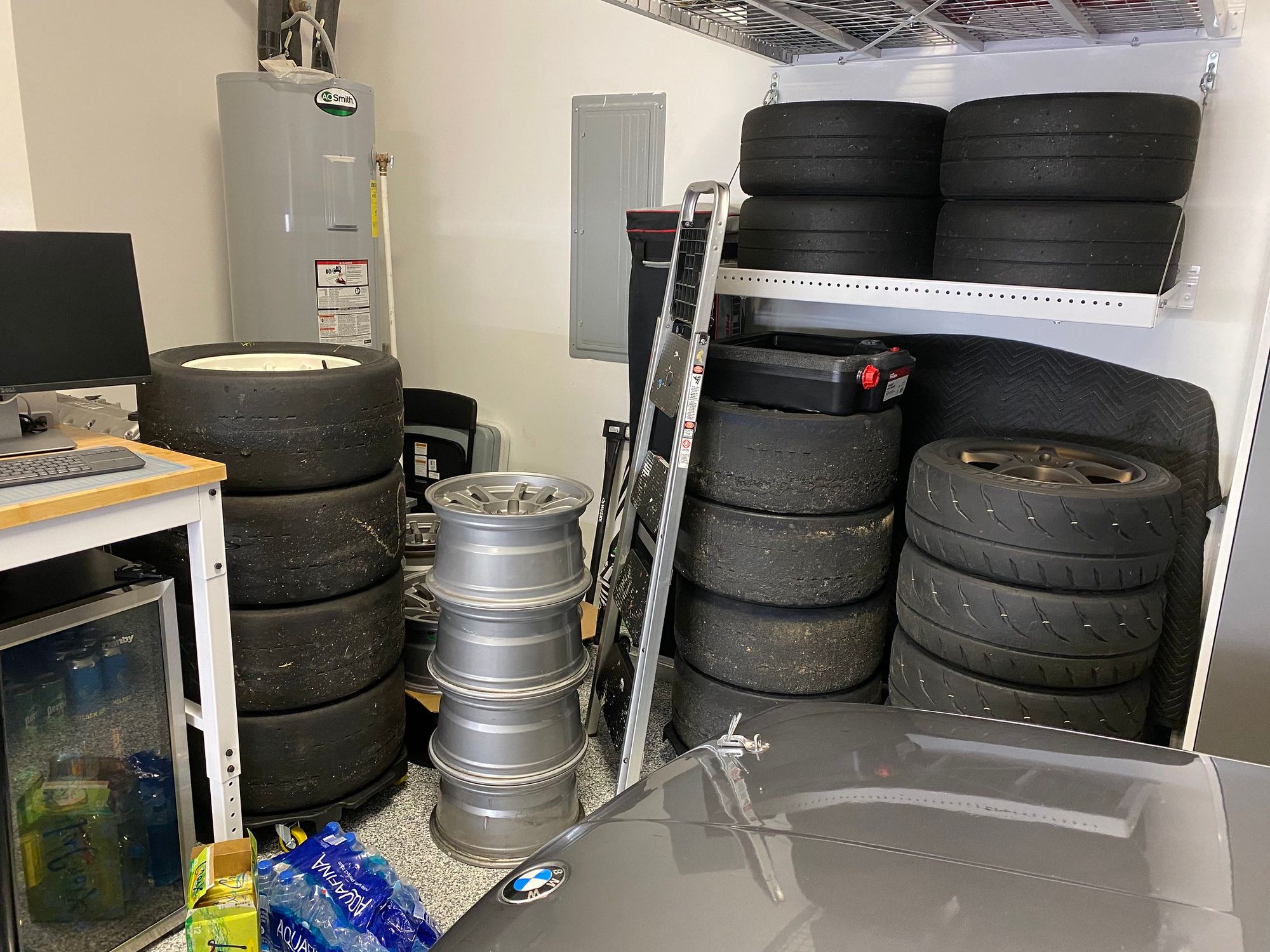 Looking back at the list, there are some clear winners (and I suppose, losers).
The +1.6 group is dominated by the Toyo RR and the Maxxis RC-1. These are both great tires that hold up well over time, and cost considerably less than Hoosier R7's. The RR and RC-1 were less compelling as a +0.6 tire, but now at +1.6, they require serious consideration.
The +1.0 group is more of a wildcard. There are some tires in there that I don't think belong, such as the Dunlap Direzza ZIII (a good 200tw tire option, but no where near as fast as the +1.6 Toyo RR). The standout of the +1.0 group is probably the Yokohama A052. This tire is said to be very fast, with immediate cold grip, but it overheats easily. Okay for Time Trial, probably not great for Super Touring.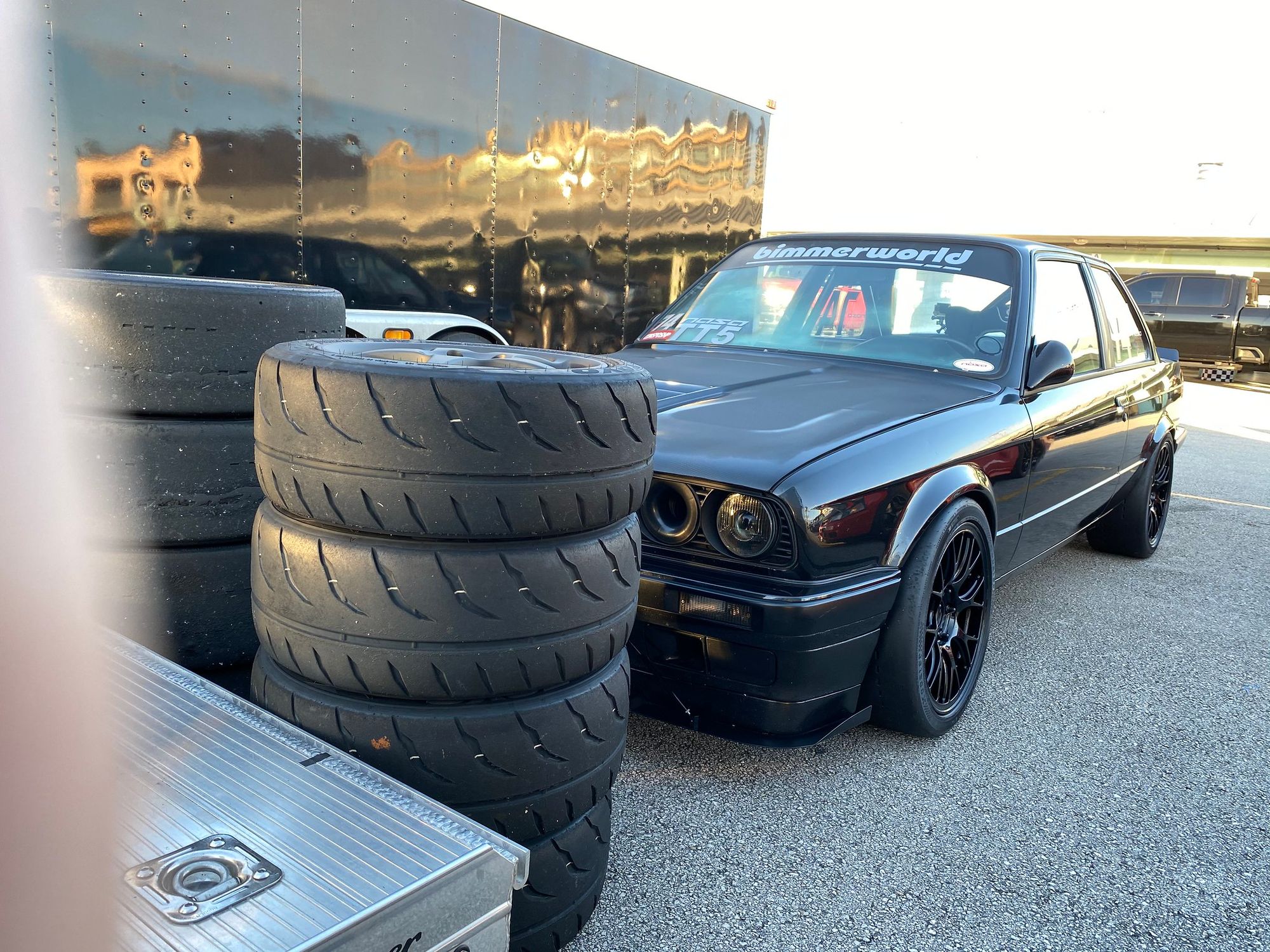 There is also a new Yokohama A055 DOT-slick that was approved by NASA with 0 mod factor (same as a Hoosier R7) in August 2022. I haven't heard any feedback on that tire yet, but would like to give it a try since they make it in 225/45-16, which is a great tire size for E30s. The A055 are ever so slightly less expensive than Hoosier R7, but if they are as fast and/or lasted longer, they might be an interesting option.
---
So why choose one tire over another?
For many, Hoosiers are just too expensive and their life to short to be justified, even if they remain the fastest option in the field. Price and lifespan are definitely a top consideration when buying any tire, for any car. When it comes to NASA and front-running drivers, the Contingency Program has to be considered as well.
Hoosier's contingency got worse in 2022, while Maxxis and Toyo are the clearly the winners here. Hankook entered the fold last year as well, but their program isn't all that compelling (and I've never seen anybody run their Z214 DOT-slick).
Summary of the contingency programs for Time Trials:
| | | | |
| --- | --- | --- | --- |
| Hankook | 1st | 2nd | 3rd |
| 5-9 Starters | 1 Tire | $100 Credit | $50 Credit |
| 10+ Starters | 2 Tires | 1 Tire | $100 Credit |
| | | | |
| Hoosier | 1st | 2nd | 3rd |
| 5+ Starters | 1 Tire | -- | -- |
| | | | |
| Maxxis | 1st | 2nd | 3rd |
| 5+ Starters | 2 Tires | 1 Tire | 1 Tire |
| | | | |
| Toyo | 1st | 2nd | 3rd |
| 5-6 Starters | $600 Credit | -- | -- |
| 7+ Starters | $600 Credit | $300 Credit | $300 Credit |
For each program, there are other considerations/rules/limitations, but you get the gist. Maxxis has arguably the best program, paying out the top 3 drivers with just 5 starters needed for the class. Toyo awards Toyo Bucks (credit), but assuming each tire is around $300 each, their program is very similar to Maxxis. These days Hoosier pays out 1 tire to the winner of the class, and that's it. Not very compelling, especially since they are the most expensive tires by a good margin.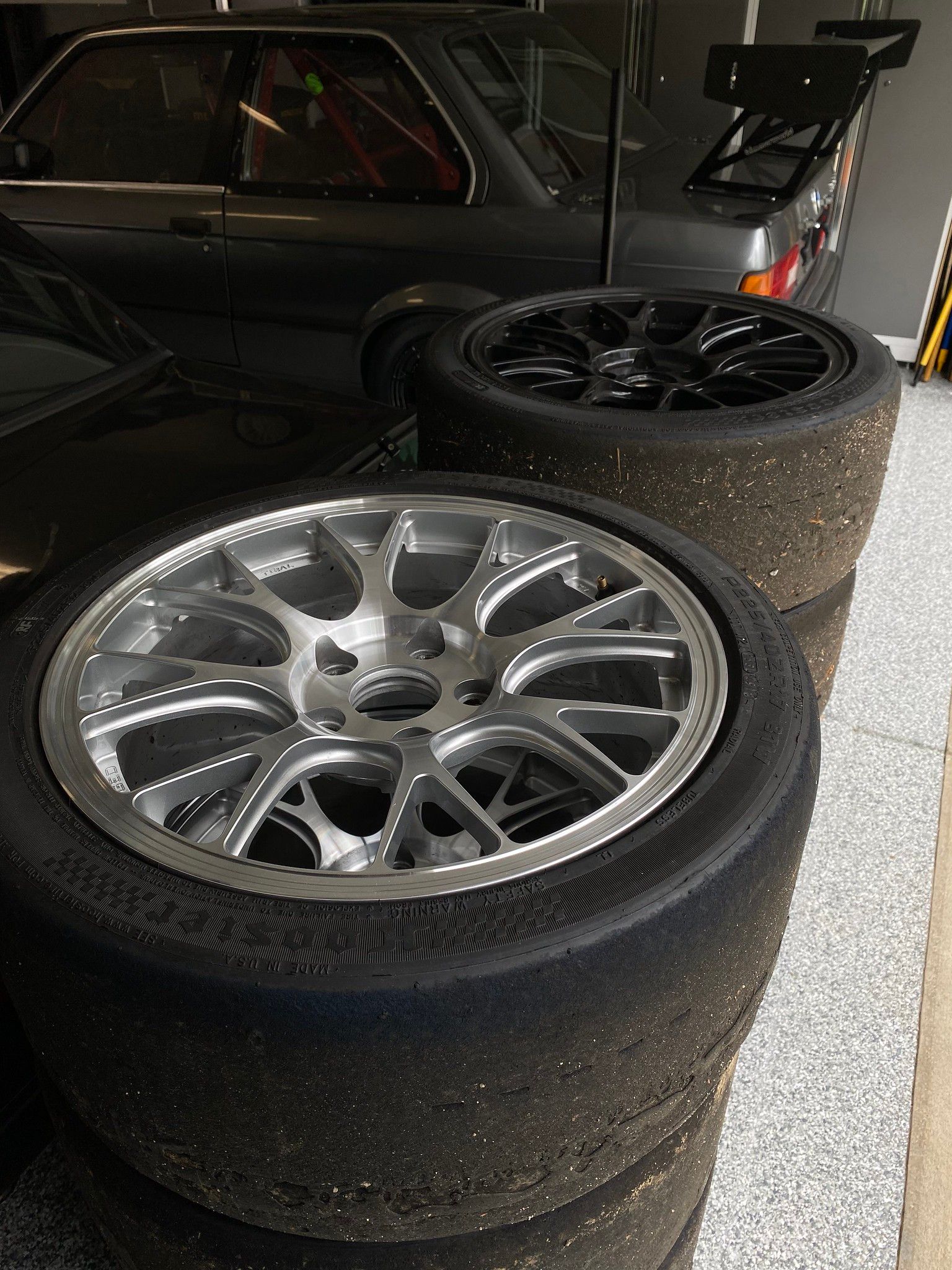 Based on what I've seen, the rule changes made the Toyo RR and Maxxis RC-1 much more compelling and competitive than they used to be. That said, Hoosier may still reign supreme when it comes to outright pace at any cost.
We're only a few months away from the 2023 updates to the rule book, so we will have to see how the balance of performance continues to play out in the open-tire NASA classes.
Hey! 👋 Since
RISING EDGE
is brand new, I need your help! I'm working towards my goal of
100 subscribers
. If you enjoyed this article 🙌, please
forward it to a friend
that would also enjoy it, and
subscribe
to receive one email per week with our latest post.
It would mean the world
🙏