This is a late post, but hey, I still got #49 out the door on Thursday as scheduled. Last week we welcomed our third child to this world, and being on paternity leave has my schedule all out of sorts. After the kids went to bed, I went to the shop and dismounted 12 tires, 8 of which were old, hard racing slicks. It was a workout.
Anyway, in trying to find some divine inspiration for a post this week, I went back to my build thread on R3VLimited, and I thought sharing a bit about how I got into track driving and racing would be a fun and relatively easy article this week, and the topic would shed some light on who I am for the new subscribers here.
I've been a car enthusiast since the age of 15, and I turn 38 in a few weeks, so I've spent more than half my life building, modifying, and maintaining cars (almost all of them older BMW 3 series).
When I was attending college in South Florida, my car friends were mainly into drifting, and a little bit of autocross. I never got into drifting myself, but I started to dabble in some autocross events using my daily-driver E30. I never got too heavy into the scene, but I was attending at least a handful of autocrosses every season.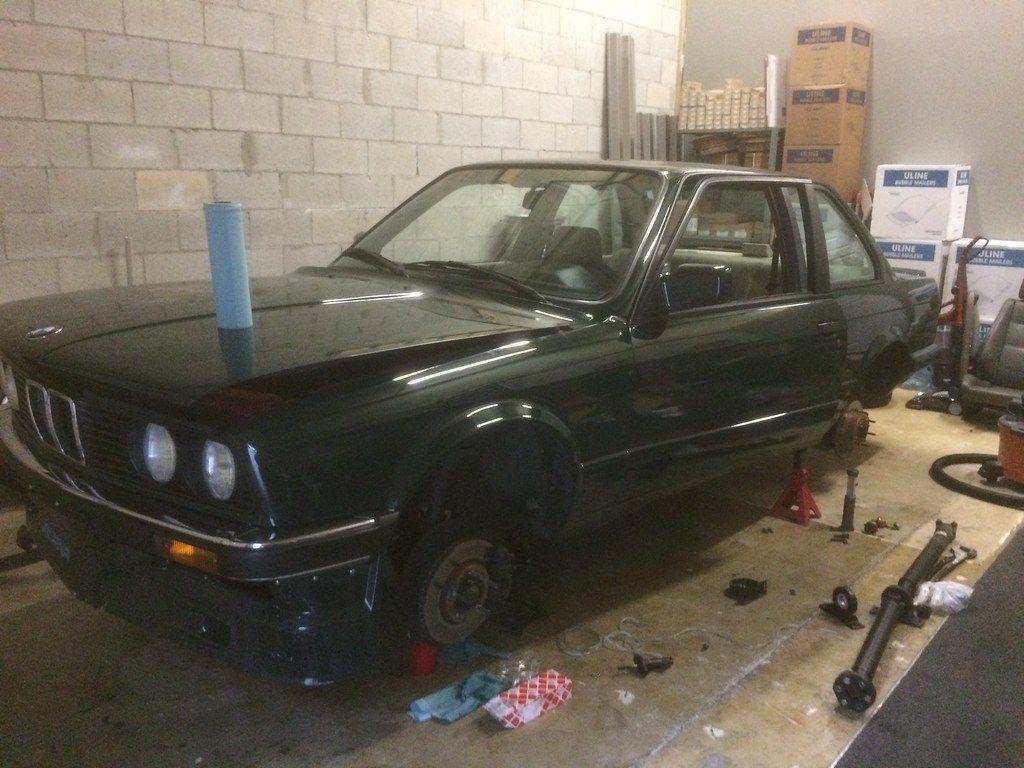 Through my involvement in the R3VLimited community, I became friends with Michael Abrahams, son of Mel Abrahams. Mel owned Abrahams Motorsport, a BMW parts company, and the two of them raced an E30 M3 at the time.
At some point, probably around 2005, I attended an event with Michael and Mel at Sebring, and found the experiencing incredibly inspiring. I got to ride along with Mel in the M3, and I was blown away by what the car was capable of, and how thrilling it was to be driving inches from a wall at nearly 100mph (such is turn 1 at Sebring).
I was too young (read: poor) at the time to do anything more than the occasional autocross, but that experience at Sebring left an impression on me.
Later on, circa 2014, during my dark days of Subaru WRX ownership, I started to get the itch to own an E30 again, as a weekend toy, and to try some autocross and hopefully track driving. My friend Raul had been tracking and autocrossing his Toyota FR-S, so I had an easy in.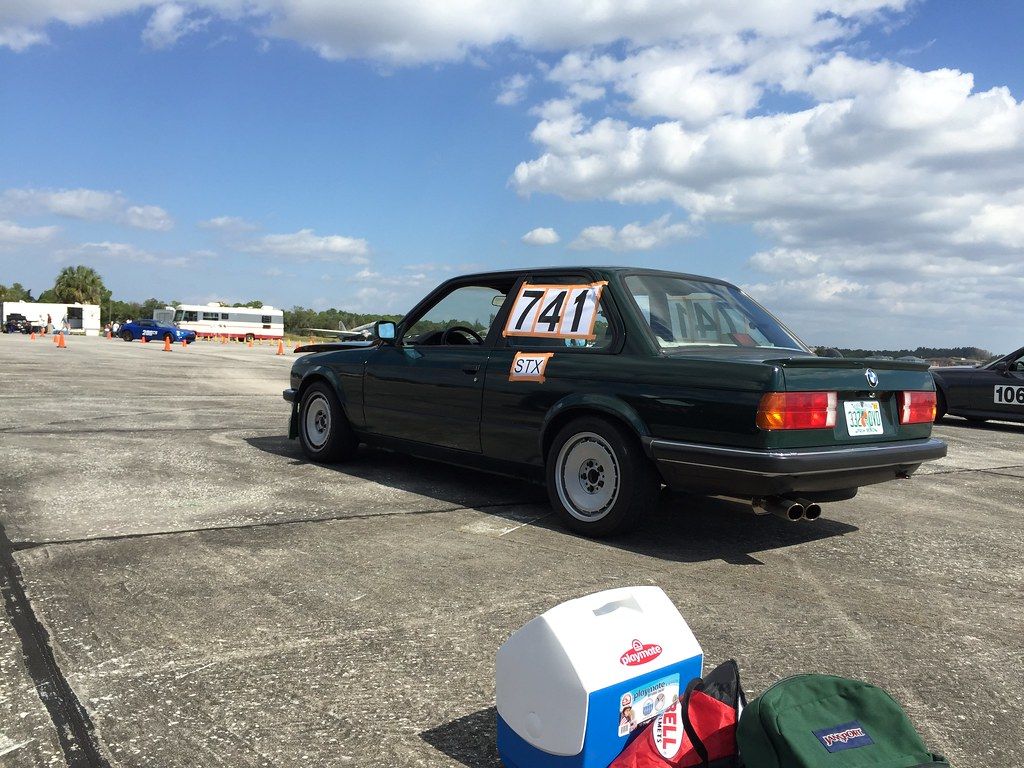 I picked up an E30 from a friend and after some maintenance and upgrades, started bringing it out to some autocross events. It didn't take long before Raul, Nick, and I started driving "real" track events at nearby Palm Beach International Raceway.
We mostly did one-night track events hosted by SCCA Track Night in America, or the local Hooked On Driving chapter.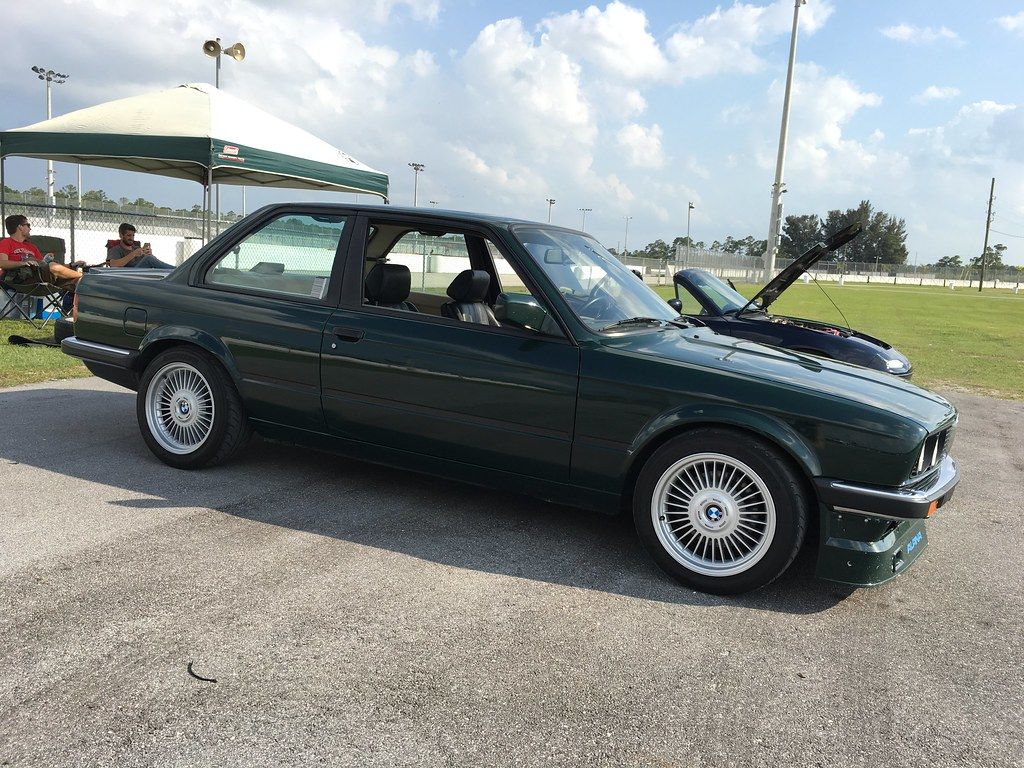 Side-note, but I remember a friend asking me how hard I was driving my car at one of the TNIA events, and I remember my answer being 9/10ths. In hindsight eight years later, it was probably about 3 or 4/10ths, in reality.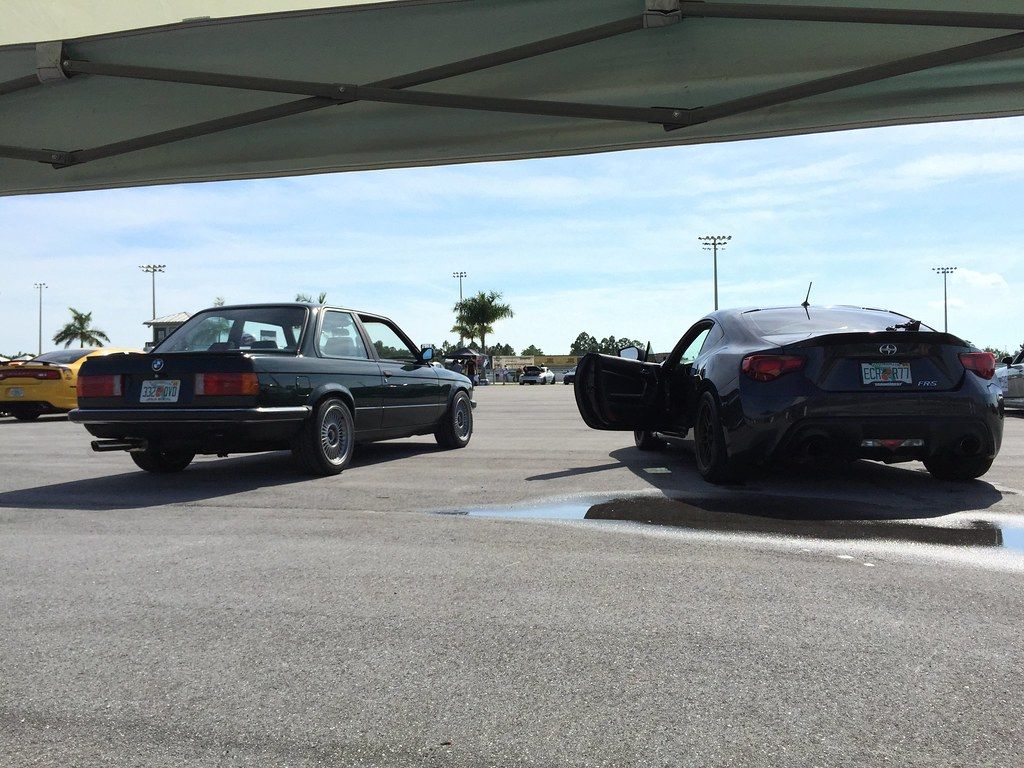 Our crew at these local events continued to grow, and through Raul and Carlos, I got introduced to full-weekend events with NASA. It was pretty much game over at that point.
I realized quickly how much more you learn when you have 2+ hours per day of track time, and then you get to come back the next day and do it again. Plus, driving more prestigious tracks, such as Sebring and Homestead, really made Palm Beach International feel pretty lame in comparison.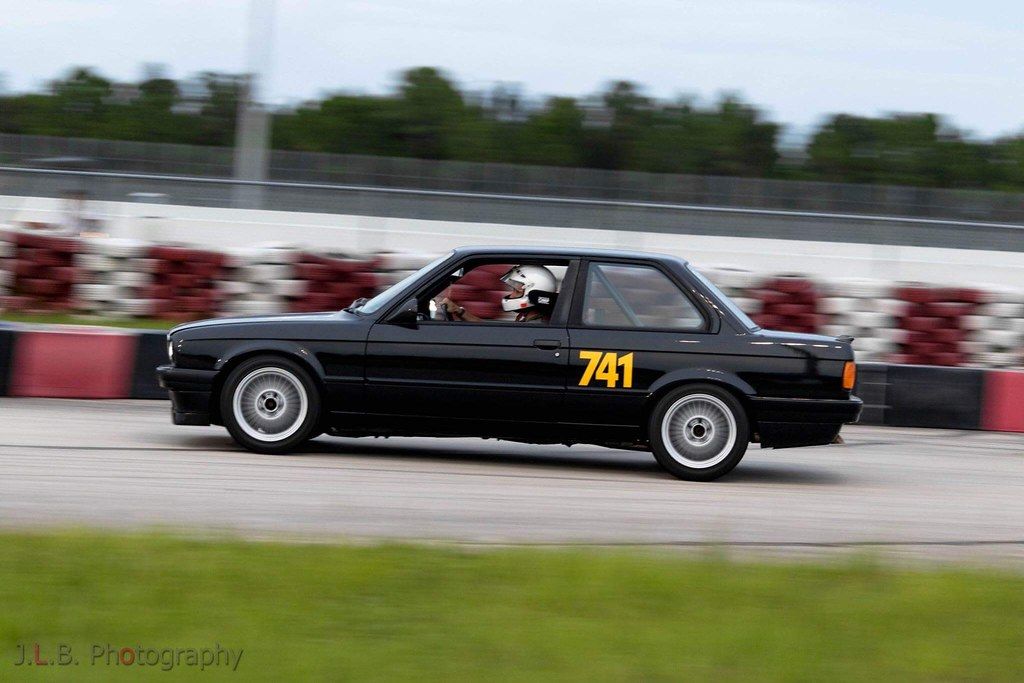 At this stage I was still driving my E30 to-and-from the track, but as the distances grew, so did the risks. After a pin-hole in my radiator sent me home from Sebring on a flatbed, to the tune of about $450 + tip, I started looking at trailers and tow vehicles. Driving for 2-3 hours to the track in a loud, stinky, hot track car was no fun anyways.
Even though I was a safe, consistent, and semi-experienced driver when I started out with NASA, I took my time to move through their four DE levels over about a two year span. Eventually, by the time I made it to DE4, I realized that wasn't the ideal spot for me.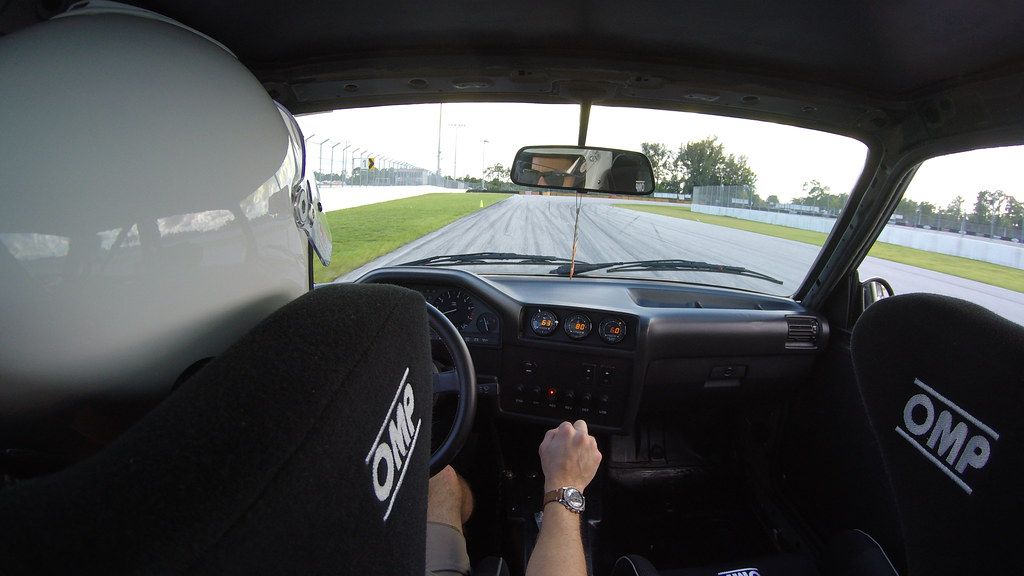 Raul had been doing NASA Time Trials for several years prior, and encouraged me to give that a try. I got my provisional TT license in early 2020, and quickly found a comfortable home within the Florida TT racers group. I found the skill level, pace, and comfort level to be higher in the TT run group than it was in DE4, surprisingly.
In my 3.5 years of driving NASA TT, I have learned a lot as a driver, and overcome several plateaus. I had a run-in with a tire wall in my #74 E30 at Sebring in 2021. I've made nearly-continuous changes to the setup of the car, which has improved it greatly, and helped me learn a lot about chassis setup in the process. I've won and podiumed at a lot of events, most of which isn't saying very much, but some of them felt pretty special (like in TT6 fields of nearly 15 cars). I've had 4 track records, two each in TT5 and TT6, respectively.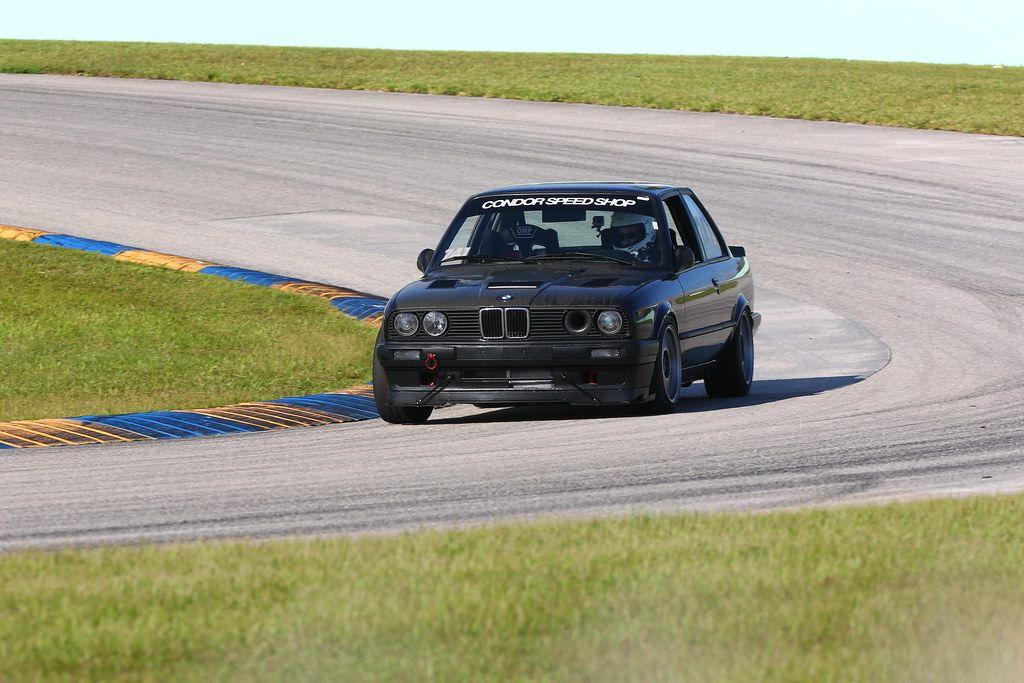 Along the way I've tried my best to pay it forward by helping others: those that have helped me, and those that are new and upcoming in this hobby. One of my favorite experiences was helping out as crew for Carlos's efforts at the 2021 NASA Championships, where he pulled off wins in both Spec E30 and Super Touring 5.
Almost all of my best and closest friendships have come from the car world, and in one way or the other that has revolved around the track over the last ~10 years. It's been an amazing ride, and I can't wait to see what the next 10 years has in store.